How Harbinger Created Exceptional eLearning Experiences
for Global Organizations
Advanced Blended Learning with Gamification Modules for
Improved Medical Sales Training

Scenario-Based Gamified Training with Real-Life Interactions for
Drive-Thru Workforce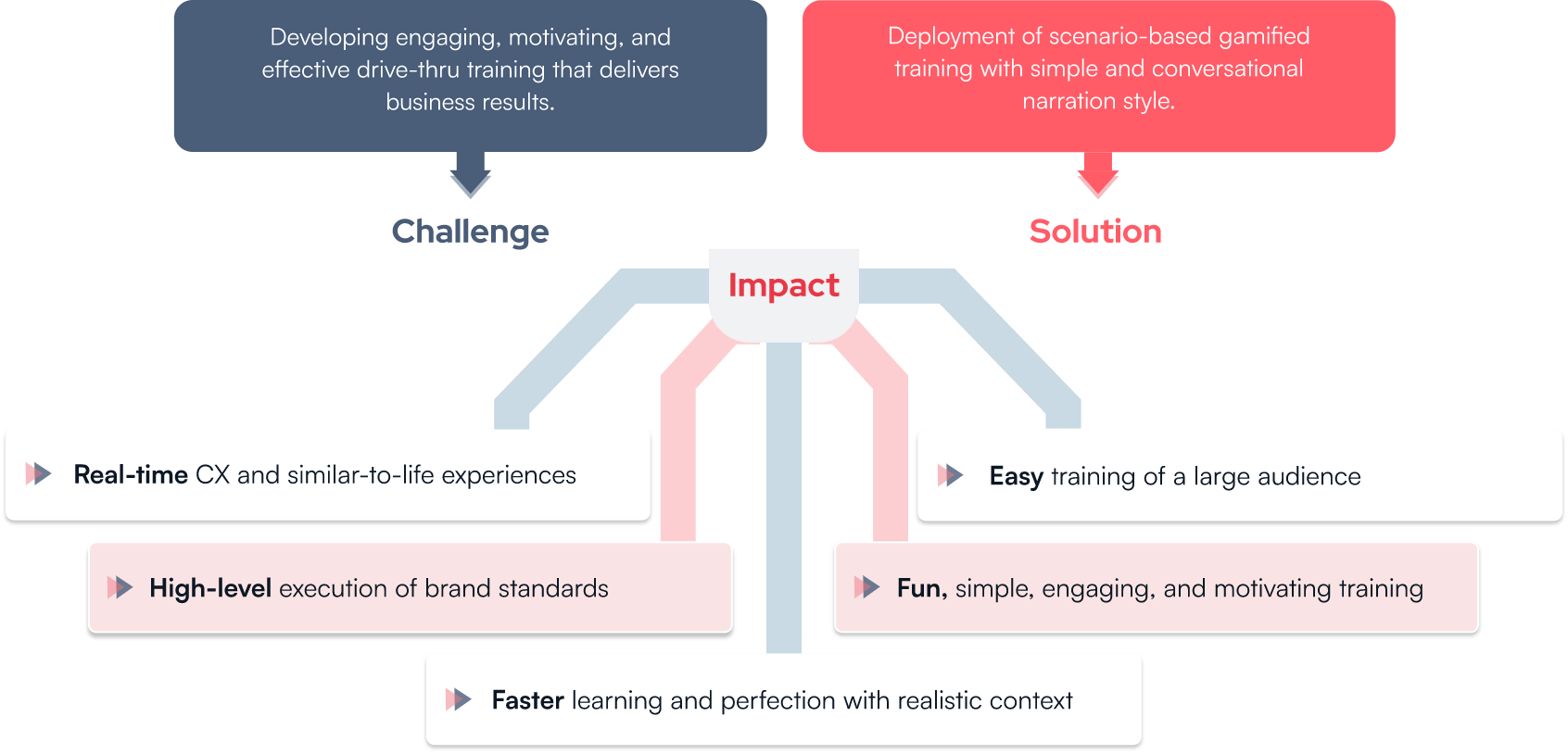 Trained Generative AI-Powered T5 Model for
Automated Question Generation

Creation of Training Nuggets through Harbinger's SprinkleZone
for Knowledge Retention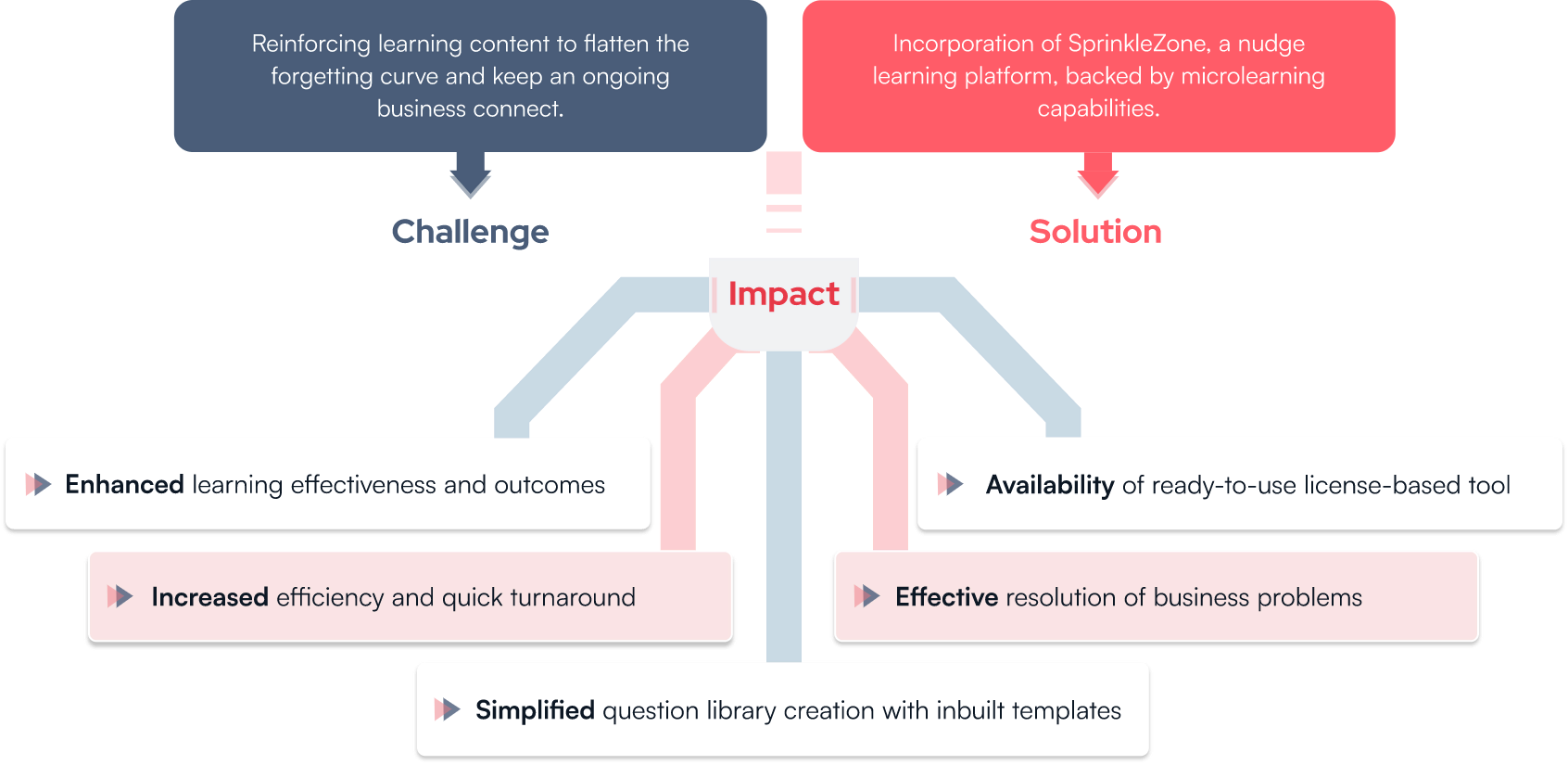 Harness eLearning Technology and Content Solutions for the Future Workforce
Watch Your eLearning Success Unfold with Harbinger in 2024

AI-Based Learning
Harbinger iContent for AI-powered automated translation and transcription, knowledge-based matching, content recommendation, question generation, skim generation, and voice over conversion.

Custom Learning
Authoring tool-based development, microlearning, interactive videos, 3D model development, gamified learning, product simulations, AR/VR development, and Metaverse development.

Nudge Learning
App-based nudges, personalized nudges, learning reinforcement using nuggets, quizzes for knowledge check, badges for right learner behavior, competency-based nudges, and learning journeys creation.

Gamification
Custom gamified eLearning, integration with gamified LMS, HTML5 game development, game development using authoring tools, multi-level game design, and gamified templates.

LMS/LXP
Content curation, learning path creation, learning journeys design, LMS integration and migration, recommendation and certification engine design, Moodle customization, and eCommerce integration.

Chatbots
Product guide, FAQs, product guide-me, scenario conversation, microlearning from questions, performance support bot, learning in-the-flow of work, AI-powered chatbots, and machine learning.

Accessibility, Translation,
and Localization
WCAG, Section 508, testing and reporting, PDF and document remediation, VPAT audit, multi-language translation, content localization, course compatibility, product accessibility, and web accessibility implementation.

Learning Analytics
Competency-wise individual analytics, team and group analytics and comparison, learning dashboard for individuals and managers, usage analytics, learner engagement analytics, and LRS setup.
Leverage custom eLearning solutions to
dominate the future of learning and
maximize business growth.
150+
eLearning Solutions Designed
40+
eLearning Solution Awards
150+
Content & ID Specialists