Author: Poonam Jaypuriya
Posted On Apr 12, 2016 | 4 min
Every new financial year brings on audits for the last year. Measuring the ROI for eLearning / training programs implemented throughout the year is a daunting task for CLOs.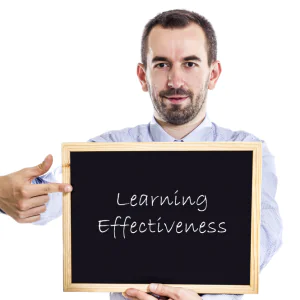 There is enough literature available to read about how companies conduct ROI and audits. Recently, an interesting discussion with a friend gave me an insightful thought. What better way to share it, so writing about it, and solicit your experiences too. Here it goes.
"How did eLearning come into picture?" One of my friends wanted to know during an interesting discussion. Like any other elearning professional, my answer to him was "due to technology growth where things could be accessed independently online". To this, his reply was spot on; I realized it on hind sight. "NO! eLearning came into the picture because of compliance training." Measuring compliance of processes, legal aspects was a very compelling need of many businesses. So it turned out that eLearning assisted to measure if a certain course was taken by everyone and if they completed it successfully or not. And SCORM tracking complimented these eLearning needs well where it gave CLOs exactly the required information.
With time, the compliance angle of training has reduced in many businesses. CLOs increasingly have to answer questions on effectiveness and ROI. These questions have to be answered tactfully as there is no standard like SCORM where one can find easy answers to these questions. Additionally, measuring effectiveness gets further complex when different businesses want to measure divergent parameters based on the results they are trying to achieve.
For example, in a sales training program, the number of sales closed with a handy just-in-time learning guide is more important vis-a-vis whether the sales person has gone through the product training program. Similarly, for an enterprise software, how much time does a person take to successfully fill a long form using just-in-time video help is more important compared to a software training program. In these situations the metrics to track the success of training programs should be the number of orders closed or time taken to fill the form successfully.
Such metrics should be thought of at the design stage. It always helps to have a healthy brainstorming discussion with the internal stakeholders and the team working on developing the program. Only post this discussion should the program be designed using the right learning technologies like LMS, xAPI, plug-ins like Google analytics, tools which can provide flexibility of tracking custom variables and so on.
What metrics do you use to measure learning effectiveness of your training programs? Please share your thoughts in the comments below.