Author: Nassif Malouf
Posted On Sep 20, 2013 | 2 Mins Read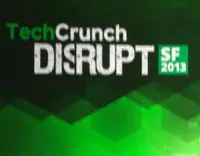 I recently got an opportunity to attend Disrupt 2013 conference by TechCrunch, held in San Francisco, from Monday Sep 9th through Wed the 11th. The three day conference has developed into a must attend event for entrepreneurs looking to launch their companies or get discovered by Angel and Venture investors. It was attended by 2,800 people and 200 start-up companies from all over the world.
The speakers included a list of who's who in the industry, with successful founders of companies like Reid Hoffman of Linked In and Dick Costello of Twitter and Drew Houston of Dropbox. The event was highlighted by fireside chat interviews by Marissa Mayer CEO of Yahoo and Mark Zuckerberg CEO of Facebook.
There were many stimulating discussions exploring the shifts happening in computing, publishing, wearable tech, entertainment, local commerce and Venture Capital. Here are some interesting highlights from the conference:
Wearable computing devices emerged as a disruptive technology with discussions about its potential to gain great market adoption and how it will transform our lives, by interweaving technology and making interactions with devices, fluidic and effortless. Khosla Ventures founder Vinod Khosla took the stage to discuss how wearable tech will change the practice of healthcare.
There was great discussion regarding the emergence of so called Global Data Factory. i.e. companies like Amazon, eBay Facebook that are generating large amount of Data and the importance of retrieving such Data and analyzing the data to better understand customer preferences. Companies like Splunk, Cloudera and Tableau were mentioned as leaders in this space.
There were many interesting and innovative solutions to be seen in "Startup Alley".
Nubo an Israeli startup showcased its novel Enterprise Mobility solution which puts android on a server, thus giving more control to enterprises over their data as nothing gets stored locally at the device. All new slate of outstanding startups revealed exciting solutions in enterprise mobility, consumer mobile apps, cloud, social media and much more.
Overall, it was a great experience to attend Disrupt-2013. It will be interesting to see the developments in the big data space and how wearable tech evolves in the near future.