Author: Minal Ghorpade
Posted On May 15, 2023 | 5 min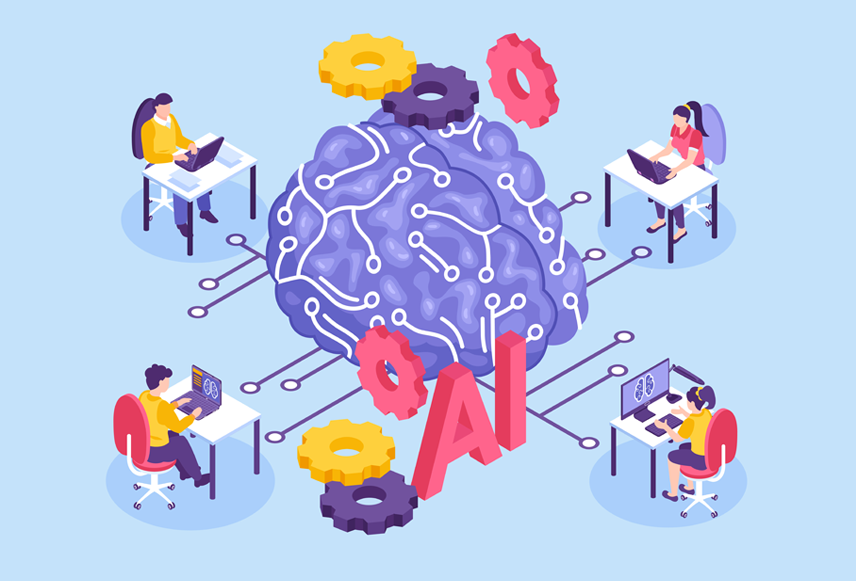 Generative AI in eLearning can be game-changing, or is generative AI a game-changer? Most of us know the answer to this. However, it is essential to investigate whether this technology can be instrumental in the eLearning development ecosystem.
The current eLearning boom is inevitable. Since the onset of the pandemic, the world of learning and development has witnessed a 360-degree shift and has transformed in ways we could only imagine.
Someone who has been closely watching the graph of the eLearning space for a decade can certainly vouch for the potential Generative AI brings into eLearning development. Amid factors such as societal and cultural shifts, changing learner needs and demands, and the extensive use of technology in the learning space, experts are optimistic about the seismic shift and exponential growth associated with Generative AI in eLearning development.
You will be surprised how startups make the most of this technology.
Recently, an L&D and training startup based out of London raised $5 million (£4.1 million) in a Series A funding round to disrupt the learning and development (L&D) industry with its Generative AI solution for managers, educators, and creators.
The primary reason behind the elated interest in this technology is its potential to deliver personalized, engaging, and effective learning experiences while gaining a competitive edge in the market.
You will be stunned to know:
Background
Disruptive, booming, groundbreaking, radical, or revolutionary, no matter what we call it, understanding the role of technologies that play a vital role in making a difference to a business needs some homework.
Regarding Generative AI in eLearning, its principal foundation models denote a paradigm shift in innovation, which is all set to significantly impact businesses keen on exploring its applications. As we know, Generative AI is a technology that understands natural language, which is very close to human-level understanding. It can generate and synthesize output in numerous media, including text, video, images, and more. However, the intelligent deployment of Generative AI in eLearning can prove to be a strong basis for producing a more sophisticated output.
Generative AI, a subset of AI, is engineered to develop and produce unique content that can revolutionize the development of online learning and online learning tools. Additionally, with the introduction to ChatGPT, the changes in the use of Generative AI in eLearning will likely increase.
Get this complete handbook to integrate Generative AI in eLearning!
Every cloud has a silver lining. Similarly, at this stage, the best use cases for L&D focus on creating training content with very little effort. So, adding human expertise and innovation to the content developed by Generative AI can positively lead to more impactful and sticky content.
Now that we have spent enough time getting the basics right, it is time to get introduced to and explore top applications of Generative AI in online learning. The list is not limited to but includes the following.
Applications of Generative AI in eLearning Development
Content Creation and Restoring
Content Summarization
Concept Mapping
Language Translation
Skill Gap Analysis
Virtual Tutoring
Game-based Learning
Multimedia Generation
Content Restoring
You can improve the quality of your obsolete and low-quality learning resources, including historical documents, photographs, and videos. You can restore old content in accordance with modern standards and make it more compelling for learners via Generative AI-based resolution enhancement.
Content Summarization
Generative AI can automatically summarize lengthy eLearning content, such as articles, research papers, or textbooks, into concise and user-friendly formats. You can help learners quickly grasp the key concepts and accelerate the overall learning journey.
Concept Mapping
Another important application of Generative AI is automating the creation of concept maps for various subjects and topics. It helps you deliver concept maps that encourage high-end competencies and help learners successfully organize and refine their knowledge.
Language Translation
Generative AI can automatically translate eLearning content into different languages, making it accessible to a global audience. It helps you exploit AI-based automated translation to make eLearning resources available to learners from diverse linguistic backgrounds.
Skill Gap Analysis
Generative AI can be vital in automating the entire skills gap analysis process. It can analyze large data sets of performance and assessments to identify gaps between existing skills and the skills required to complete certain tasks.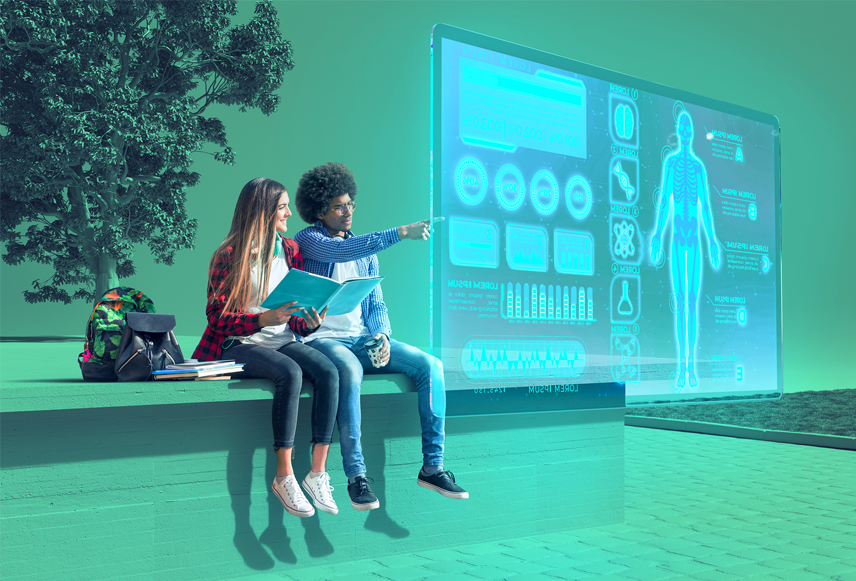 Virtual Tutoring
With Generative AI, you can ensure effective virtual tutoring that provides personalized guidance and feedback to learners. You can train AI models to adapt the instructions based on the learner's preferences and provide dedicated virtual instructor-led training (VILT) for learning and development.
Learn how Harbinger trained a T5 model for automated question generation for L&D.
Game-Based Learning
Generative AI can help you introduce gamified learning by designing game-based elements, characters, scenarios, and challenges. It can focus on creating gamified lessons through point systems, leaderboards, and badges to increase learner engagement and knowledge retention.
Multimedia Generation
Generative AI can automatically generate multimedia elements like audio, video, and other interactive simulations. It can optimize your eLearning content and provide different modalities for individuals to engage with the learning material.
Start strategizing eLearning development the Generative AI way!
A Final Word
Believe it or not, creativity has been going through a highly technological process. Generative AI is taking the eLearning space by storm. Given the potential of Generative AI to redefine creativity, it is a program that deploys deep learning to develop art, music, or even content as per the command given by the user.
Since Generative AI is still in its infancy stage, it might take a while to evolve completely and grow its capabilities enabling businesses to make the most of it. However, at the same time, there is already a rapid adoption of this technology. Without a second thought, Generative AI in eLearning has the caliber to customize learning experiences, evaluate processes, redefine assessment, and more. So, it is time we take an active interest in Generative AI for eLearning as it offers a massive opportunity that can give learners a more rounded experience.