Top 7 Applications of Generative AI in HR
Author: Archita Nayak
Posted On Jun 07, 2023 |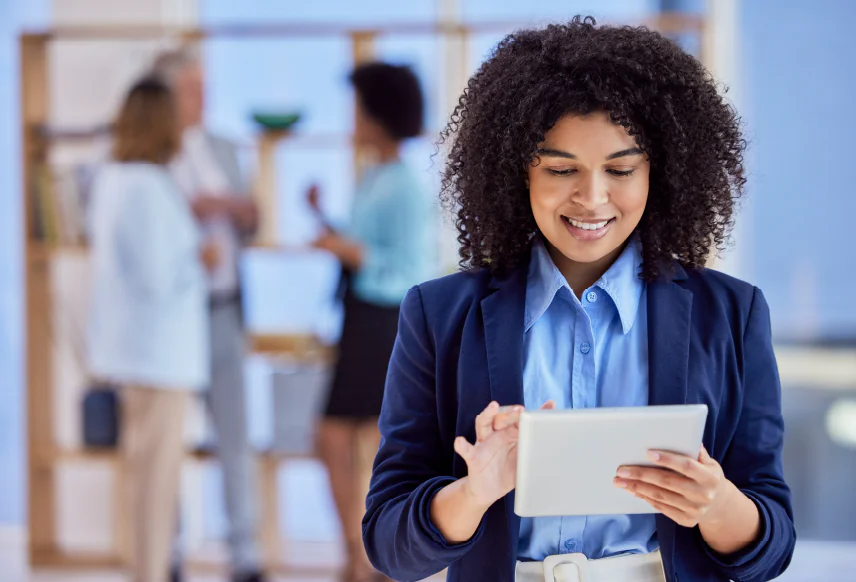 Various applications of Generative AI in HR can leverage the vast amounts of data available to HR departments, enabling them to make data-driven decisions and streamline processes with unprecedented efficiency and accuracy. As the demand for a skilled and diverse workforce intensifies, HR professionals constantly seek innovative solutions to optimize recruitment, employee engagement, and overall organizational performance.
By harnessing the capabilities of generative AI, HR teams can automate mundane tasks, gain valuable insights, and unlock new avenues of talent acquisition and development. Moreover, Bersin stated that utilizing technologies such as Paradox or Talkpush can lead to cost savings for organizations. By leveraging these platforms, which integrate with ChatGPT, organizations can repurpose the current information on their internal websites and portals. This enables creating an employee self-service system where employees can ask questions and access relevant information, eliminating the need for expensive development and maintenance of dedicated portals.
Top 7 Applications of Generative AI in HR
The world of HR intensely studies and scrutinizes every section of leadership, management, and employee experience. HR teams must analyze what factors drive employee satisfaction and workplace productivity. They can streamline their operations, enhance efficiency, and improve employee experience. Let's dive deeper and discuss different applications of Generative AI in HR industry.
1. Recruitment and Talent Acquisition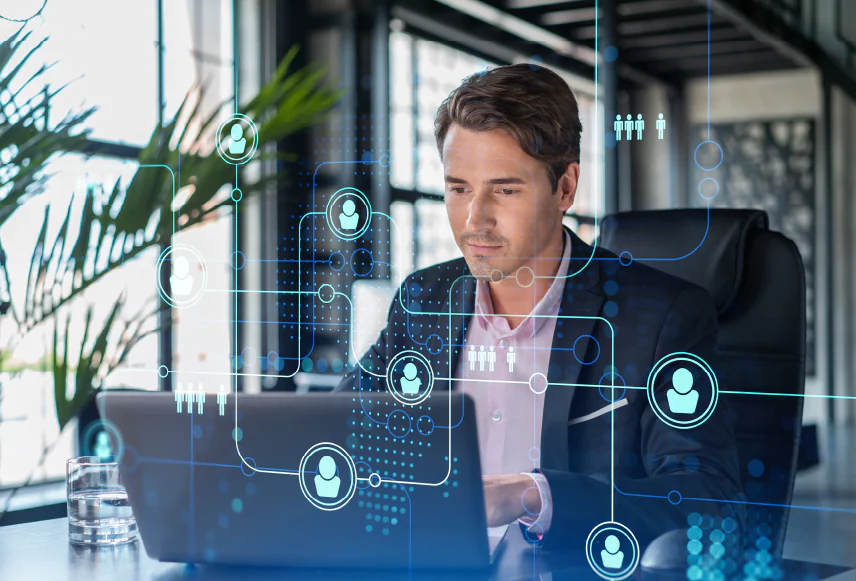 With Generative AI, HR can automate tasks involved in the recruitment process, such as resume screening and candidate matching. AI-powered algorithms can analyze resumes, assess candidate skills, and match job requirements. It can significantly reduce the time, effort, and human error involved in manual screening.
For example, HR experts can use Textio, an AI-powered writing enhancement tool, to improve the quality of written content for job postings and other HR communications. It helps HR professionals create more inclusive, engaging, and appealing job descriptions by highlighting potential biases, suggesting alternative phrasing, and predicting the impact of the language on the intended audience.
OpenAI GPT and NLP-Based Automation for Recruitment
Learn how Harbinger simplified and streamlined hiring with GPT API
Generative AI can identify potential candidates from various sources, such as social media, job boards, and professional networks. It can analyze profiles and recommend candidates who match the job requirements.
Bersin highlighted the emergence of Beamery, SeekOut, and Eightfold AI as notable tools with GPT interfaces. These companies are actively developing tools that provide recruiters, HR managers, and hiring managers with enhanced information to expedite recruitment and improve candidate matching.
2. Performance Management and Feedback
With the help of Generative AI, HR professionals can get valuable insights into employee performance and feedback. Generative AI algorithms can scrutinize employee data such as performance metrics, feedback from managers and peers, and customer reviews, and HR experts can generate comprehensive performance reports using ChatGPT. Furthermore, they can also feed ChatGPT with performance data and reviews to identify areas for improvement and design effective performance management strategies for employees.
3. Employee Well-being and Mental Health
Employee well-being and mental health stand amongst the most critical HR functions. Establishing a stress-free work environment is necessary to promote good mental health. Here are some statistics from The American Institute of Stress to help you understand how work stress can impact employees:
How Work Stress Impacted Employees
40% of employees want to learn stress management
25% felt to scream and shout
62% ended their day with neck pain
1 in 5 quit their previous job
To avoid such situations, HR professionals can arrange mental health sessions for employees, and generative AI can transcribe and summarize their session details. This approach can boost mental health experts' productivity, giving them the bandwidth to see more patients.
Moreover, generative AI can free up the employees' time by completing manual tasks such as scheduling events, email drafting, preparing presentations, meeting note summaries, etc. As a result, employees can use this freed-up time to do creative work that improves their mental health.
Simplified Guide Harness the Power of LLM and Generative AI for HR
4. Diversity and Inclusion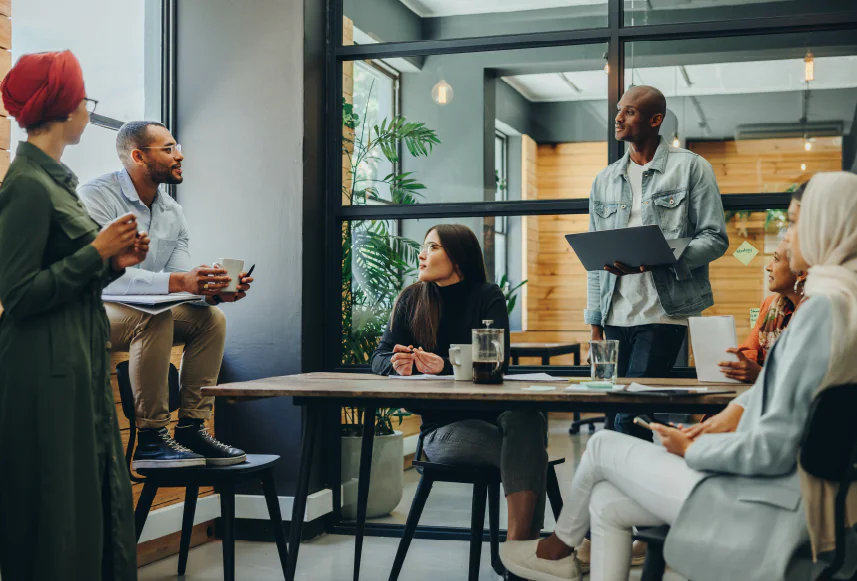 Generative AI algorithms can help organizations address diversity and inclusion challenges by removing bias from the recruitment process. They can identify language and job descriptions that may be exclusionary or biased.
HR teams can use tools like ChatGPT and Textio to create more inclusive job postings that attract diverse candidates.
5. Employee Training
Curating customized training programs based on individual requirements makes way more sense than a mass generation of training. Generative AI can reduce the effort and time to plan personalized employee training to upskill employees and expand their capabilities.
Automating Question Generation by Implementing T5 Generative AI Model
Explore how Harbinger trained T5 model for automated question generation for L&D
HR professionals are responsible for developing and delivering training programs to employees. DALL-E 2 could be used to create engaging visual aids that would help to reinforce training material and make it more interactive. This ensures that employees receive relevant training, leading to faster productivity and performance improvement.
6. Compliance and Legal Challenges
HR professionals can leverage the language model to obtain guidance and recommendations on various matters such as workplace safety, discrimination, and harassment. By engaging with generative AI, HR departments can access accurate information on the measures required to ensure federal and state regulations compliance. The model offers insights into creating effective policies and procedures tailored to their organization's needs.
7. Career Mobility
AI can provide guidance in navigating career paths, according to Bersin. Tools like TalentGuard's WorkforceGPT, powered by ChatGPT's API, are emerging to assist employees in continuously developing their skills. This advancement can significantly benefit internal mobility by intelligently matching internal candidates to suitable positions based on their specific skill sets.
Beamery and EightfoldAI also offer applications in this area, while Docebo is developing an AI skills product that can analyze the job histories of millions of individuals and recommend appropriate career moves based on the success of similar profiles in the database.
Conclusion
Thus, the above applications of generative AI in HR can revolutionize the HR landscape, empowering HR professionals with insights to make informed decisions, optimize talent management processes, and create a more engaged and productive workforce. By leveraging the power of generative AI, organizations can unlock the full potential of their human capital, driving innovation, and gaining a competitive edge in the ever-evolving business landscape.
Are you looking for HRTech experts to leverage generative AI in HR? Contact us at contact@harbingergroup.com.