HRTech Trends 2023: Predicting the Future of HR and Work
Author: Shraddha Gaikwad
Posted On Aug 01, 2023 | 9 Mins Read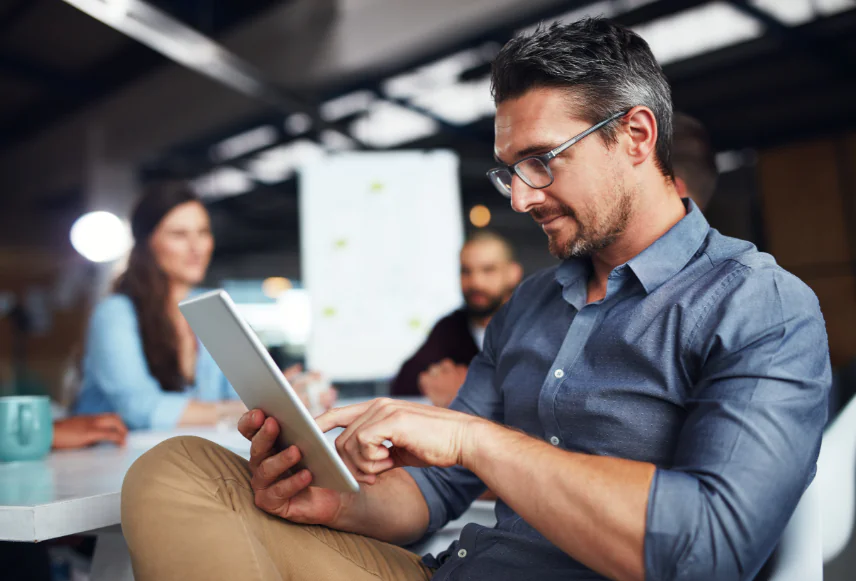 In this fast-paced and ever-evolving world of HR, staying up-to-date with the latest HRTech trends 2023 is paramount. The HR landscape is witnessing remarkable technological advancements that promise to transform how we manage our workforce, attract talent, and enhance employee experiences.
According to Fortune Business Insights, the global HRTech market size is expected to reach a whopping $39.30 billion by 2029, at a CAGR of 7.5% during the forecast period from 2022 to 2029. To ensure success in this growing market, HR professionals need to watch out for the potential trends that can shape the future of HR and work.
Our today's blog post explores the latest HRTech trends 2023, including remote work technology, millennial and Gen Z employees' workplace preferences, AI-powered data analytics, reskilling, upskilling, and internal mobility, organizational design and change management, and prioritizing employee experience.
You will get valuable insights from industry experts to stand out and unlock the potential of HRTech for your organization and workforce. So, without further ado, let's dive right in.
6 Leading HRTech Trends 2023
There are various HRTech trends to watch out for in 2023 and beyond. We have collated the ones that can shape the future of HR and work like never before.
1. Hybrid and Remote Work Technology
Hybrid and remote work models are a significant HRTech trend for 2023. The pandemic has led to blended and remote workforces, presenting advantages and challenges for HR. As a result, HR professionals need to leverage innovative tools and platforms that empower seamless collaboration, efficient communication, and effective performance management for distributed teams.
According To IBISWorld, The HR & Payroll Software Industry In The US Has Experienced An Average Annual Growth Rate Of 5.5% Over The Five-Year Period Spanning From 2018 To 2023.
With the right technological tools, managers can enhance employee experience and overcome the obstacles of managing teams in different locations. It is crucial for HR to ensure effective communication and collaboration technologies to maintain human connections in evolving work patterns.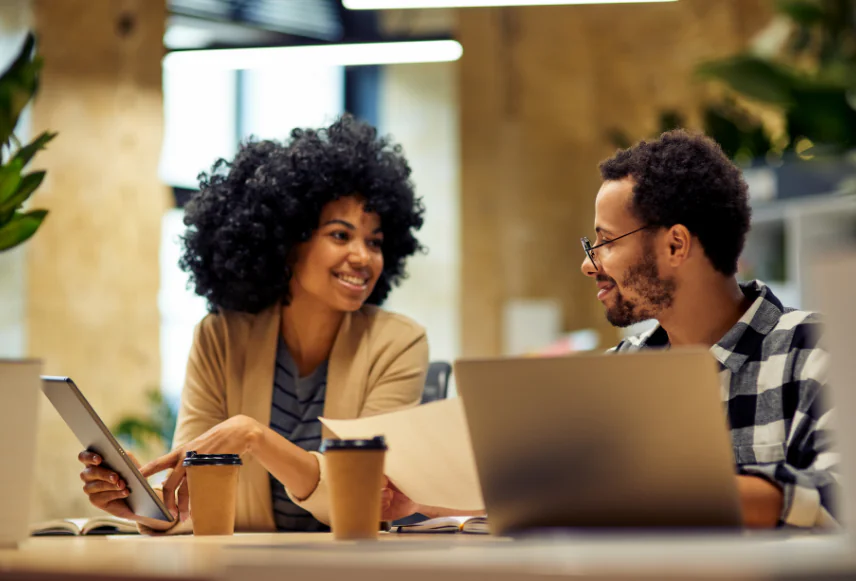 2. Millennials & Gen Z
By 2030, Millennials and Gen Z will shape workstyles and expectations. They seek non-traditional benefits like mental health services and flexible time off. Understanding and accommodating their preferences is crucial while balancing employee needs and organizational goals.
Virtual collaboration tools help maintain connections. Technology sophistication and online presentation influence employment decisions. HR can harness the power of technology for training, onboarding, and engagement. HR can leverage social media and technology to boost the workplace experience of Millennials and Gen Zs.
3. AI-Based Data Analytics
Our list of HRTech trends 2023 would be incomplete without including AI-based data analytics. It empowers HR with accurate insights for future planning. Technology will be crucial for HR in 2023 and beyond, with AI driving hiring trends and talent management.
Data analytics driven by AI tools will provide valuable insights for strategic decision-making, ensuring a more informed future for HR. HR leaders need to recognize the value of AI in promoting equity, upskilling, and reskilling employees.
Explore the top 7 applications of Generative AI in HR to automate mundane tasks and unlock new avenues of talent acquisition and development.
4. Reskilling, Upskilling, and Internal Mobility
Amid hiring freezes, organizations must focus on reskilling and upskilling current talent. Stagnant internal mobility can have adverse consequences, making it crucial to enhance employees' skills and knowledge.
HR leaders can utilize advanced tools to identify skill gaps and implement engaging learning programs. By leveraging AI-based data analytics, HR can allocate budgets and sponsor educational initiatives for consistent employee development.
5. Organizational Design and Change Management
This is one of the most essential HRTech trends 2023. Organizational design and change management involves strategically shaping an organization's structure, processes, and culture to optimize performance and foster agility. With the accelerating pace of technological advancements and market disruptions, businesses must continuously adapt to stay competitive.
HR analytics software helps analyze data and plan change management strategies. HR can ensure a smooth organizational transformation by assessing employee adaptability and managing the transition pace.
6. Employee Experience
Improving employee experience boosts engagement and revenue. HR executives need to seek ways to enhance career development and motivation. Addressing one aspect of employee experience, such as DEIB, can have a positive ripple effect. Leveraging AI technology for feedback and NLP in recruitment aids inclusivity. DEIB technologies offer insights into talent acquisition and well-being.
Learn how Harbinger used OpenAI GPT and NLP to automate recruitment for a global software development and engineering services provider.
Expert Opinion on HRTech Trends 2023
Now that you know the top HRTech trends 2023, we can move forward to gain some interesting insights from industry experts. We interviewed these experts to learn what they think about the future of HR and their personal opinions on HRTech trends 2023.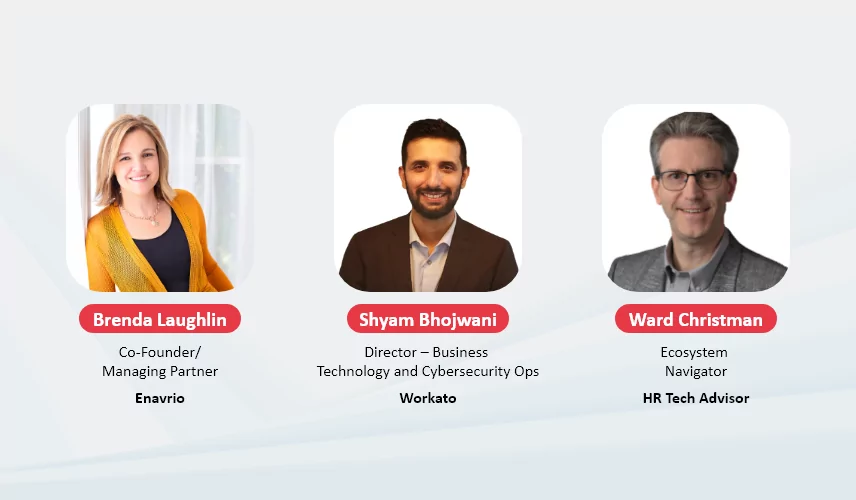 What are the major HRTech trends coming our way in 2023?
Brenda: In 2023, technology will focus on supporting:
Hybrid and remote work
Organizational agility
Improved employee experience
Talent intelligence
Reskilling and internal mobility
Total well-being and inclusivity
Flexible workforce management
Shyam: Remote work + hybrid setup is here to stay. HR and IT leaders focus on seamless, scalable employee experiences. They look for AI-powered self-service HR bots and impactful automation covering the entire employee lifecycle. Data and analytics will enable informed decision-making.
Ward: Automation is rising, particularly in data integration and governance. Third-party solutions streamline HR tasks, such as scheduling interviews and planning events, by connecting and automating tools like calendars and CRMs. This boosts HR efficiency and saves time.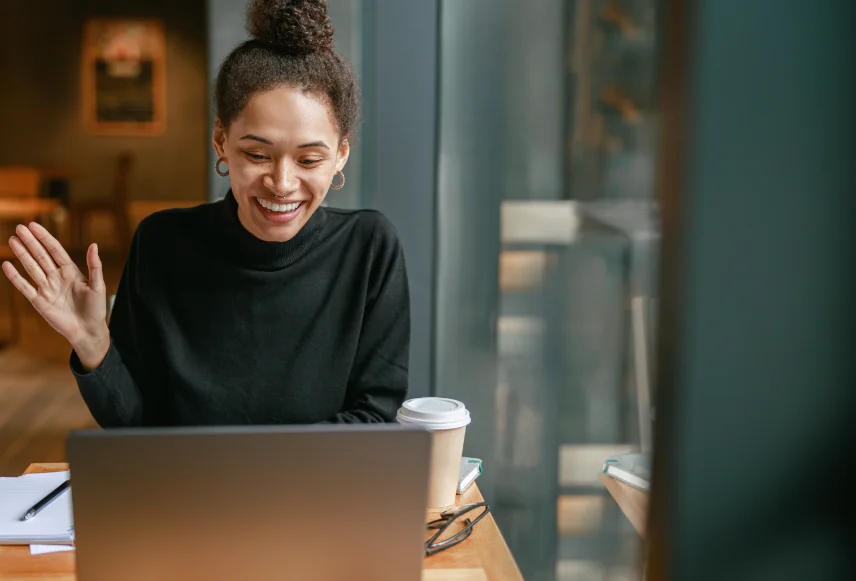 What will be the role of technology in the future of HR? How will HRTech improve the future of work?
Brenda: Technology will play a critical role in the future of work as our workforce becomes more decentralized and globalized. Automation, AI, and machine learning will advance, requiring HR leaders to prioritize reskilling employees. Data and analytics will drive informed decision-making, while HR technologies like employee listening will gain importance. HR must also lead the adoption of new working models and technologies to engage with talent in the Metaverse and Web3.
Shyam: Technology is an enabler in the HR world, challenging traditional practices. It aims to reduce context switching between systems and provide information in one central location. People analytics will focus on hiring, retention, employee engagement, and productivity. HRTech embraces data to improve the future of work, automate processes, and create a seamless and secure experience.
Ward: HRTech enhances human capabilities by automating repetitive tasks and improving work quality. Like the advancements in spell check and grammar check, HRTech now suggests words to complete our sentences, showing the progress made in the past decade.
Harbinger recently hosted a Power Hour on "How Technology will Help Shape the Future of HR." This interactive virtual event was hosted by Ajay Todkar, Director, HRTech BizDev, Harbinger Group. Ajay was in conversation with the expert panelist Mitch Zenger, SVP, Workforce Strategy, M Squared Consulting.
What types of technology will really make a difference for HR in 2023?
Ward: For business, blockchain is finally becoming more than an experiment and will soon become a necessity. Various solutions are being developed by and for consortiums of employers worldwide. The common goal is to find a way to ensure data integrity and compliance and solve the long-term data ownership issue.
How can an organization prepare to keep data security threats at bay with HRTech?
Brenda: Prioritizing data privacy and security in HRTech is crucial. Invest in secure technologies, establish solid policies and governance, and provide comprehensive training. Implement user-friendly encryption and virtual networks. Embrace innovative solutions for proactive security and risk management to ensure worker safety and compliance.
Ward: To minimize data security issues, regular employee training is crucial. Employers should strengthen onboarding and offboarding processes, audit HR technologies, and enforce data security measures for current and former employees. Contractors should also adhere to stringent security protocols.
Unveil detailed expert outlook on HRTech trends 2023 and future of work, highlighting transformative intersection of HR and technology.
Wrapping Up
HRTech solutions are vital in connecting humans and technology for personal and organizational growth. While technology has eased HR struggles, it can never replace human decision-making abilities.
By embracing these HRTech trends 2023, you can find the right HRTech solutions for your organization. If you need expert guidance in leveraging next-gen HRTech or making strategic choices aligned with your long-term goals, reach out to us at contact@harbingergroup.com. Our HRTech experts would be more than happy to help you achieve your business goals.