The State of Hiring: Two Decades of My Experience
Author: Shweta Kulkarni
Posted On Jun 21, 2020 | 5 min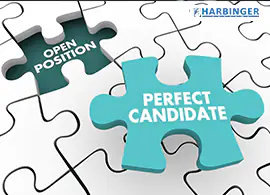 Last evening, I was in a conversation with someone on how the entire hiring process, which was earlier employer centric, has now become employee centric. In my 15 years of industry experience, I have seen this process steadily evolve over the years. The decade of 2000 was the time when job portals were coming in. People used to register on these portals and search for appropriate, matching jobs. Hiring process was almost a black box where interviews used to happen following which people ended up waiting for weeks to hear the results; clueless on their application status.
Then v/s Now
Recruiters initially used to tap candidates who were ready to learn and then train them on the job for better results. The other aspect to look out for was designation – which automatically defined a candidate. Both these criteria have now evolved.
Today, recruiters understand the need of keeping candidates informed about the entire hiring process to create an engaging experience. They have brought in systems to introduce transparency into the process, and keep the candidates involved during the entire interviewing process.
I also realize that over the years, possessing the right skills has gained more importance compared to the designation one holds. Recruiters are paying attention to skills more than ever rather than simply filtering resumes based on designations. Companies want candidates who have already acquired the needed skillset and expect the recruited candidates to deliver on them.
These changes are kind of interlinked to the jobs that are available in the market now. If you notice, the percentage of gig workers is at an all-time high across industries today.

Image credit: www.dilbert.com
All for a Seamless Transition
If required qualifications for a certain job profile have become multi-dimensional, can you imagine a recruiter's task now?
Recruiters were overworked with manual processes which included several responsibilities – right from scanning resumes to matching the profiles to conducting reference checks to performing actual onboarding. The process is further prone to manual errors and it is becoming impossible to use one system which can perform all the functions. I'm not surprised then that this has paved way for resume matching software which automates the process of manually scanning the resumes.
HR Tech players have thus built products to cater to niche needs of recruiters. Further, it became clear that in spite of automating processes, to fulfill the needs effectively, it is essential to integrate these systems to create a seamless candidate experience. Expectations from employees and recruiters have become more sophisticated with time. In the world in which we are currently, people are fond of sleek interfaces, and users expect systems to load in less than a second and have a "do it yourself" interface.
Simplifying workflows and integrating those with your systems is a skill. And taking about workflows, getting complex workflows mobile-ready is a whole different challenge altogether. I admire the work people have done in the chatbot space in order to simplify the FAQ workflow. Of course, while it meets user needs to drive a conversation to get the necessary information, it has its unique problems of flagging the unhandled intents. Yet, point remains that HR Tech and its offering of integrating platforms for a smoother recruitment as well as candidate experience, is here to stay.
I have so much to share on this topic but this being a blog space, it's time to wrap up my thoughts here. In case you are interested to know more on how you can effectively integrate systems to create automated candidate workflows, hear me speak at this webinar on the topic 'How To Automate Candidate Workflows Using Integrations.' You can watch the full recording here: https://j.mp/3kGsKeS