Author: Pravin Kulange
Posted On Aug 08, 2012 | 2 Mins Read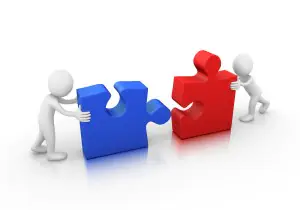 As content consumption on devices is all set to compete head-on with print, publishing industry is changing fast to adapt to this new ecosystem. Most of the leading book publishers now publish their books in some or other electronic formats. eBooks are at the forefront of this stride and efforts are being made to take these eBooks one step further.
Digitizing the content for web and device consumption has opened up additional business opportunities for educational publishers. In order to stay ahead of the competition, they are now looking into adding interactivities, assessments, improved DRM features, support for annotations, collaboration and integration with social platforms, etc. HTML5 and ePub are widely being adopted and standardization is happening across publishers and conversion houses. All these are interesting changes to the plain text content, though aren't these very close to what we were doing all these years to the eLearning content?
While eBooks are at the forefront of this shift, educational publishers are not limiting themselves to it. I have come across multiple situations where traditional publishers are enquiring about building their own eLearning platforms and enhancing their eBooks to be delivered as eLearning content, complete with assessments, tracking etc. Many schools/universities are already promoting use of tablets inside classrooms to provide rich and engaging experience to the students through interactive eBooks.
On the other side, eLearning industry is catching up with the wide adoption of smart devices, and their segmentation. mLearning is the current hot trend and lot of interesting solutions are being made available that solve problems similar to those faced by digital publishers while taking their content to mobile devices. The upcoming specifications like ADL's Next Generation SCORM (TinCan and other upcoming projects) and AICC's CMI 5 will enable using variety of content from variety of sources and will go well beyond the current restrictive model of using web based eLearning content on LMSs.
Time will tell how and when these two industries will truly converge. However I am seeing lot of signs of that convergence happening soon as the kind of problems these two industries are solving are very similar, and their ecosystems are very complementary to each other. What do you think?