Technology as an Enabler for Enhancing Learning Experiences
Author: Archita Nayak
Posted On Apr 19, 2023 | 5 Mins Read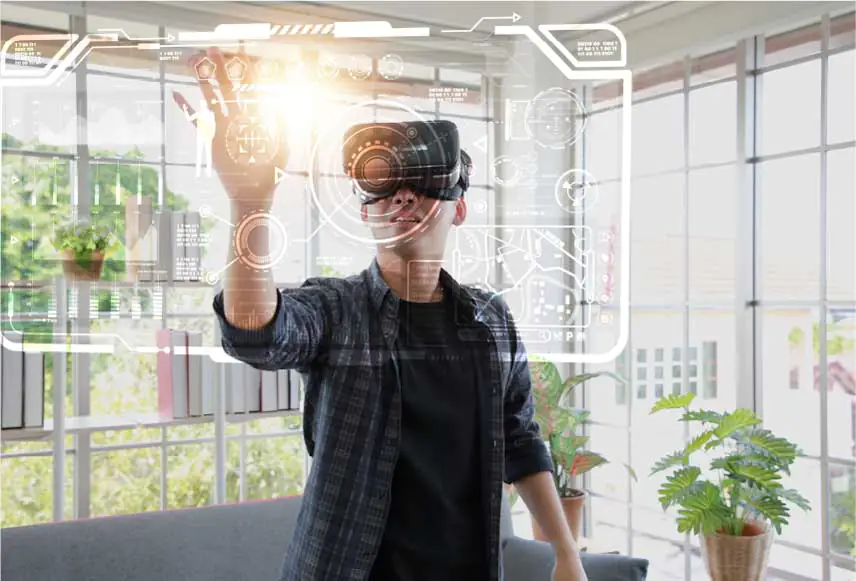 The outlook of the education system worldwide has changed dramatically. Enhancing learning experiences has gained more weightage in recent times. Furthermore, the community of learners and educators are encountering a massive paradigm shift in learning practices, i.e., from traditional to online classrooms.
We all are aware of why we need to enhance learning experiences – which is one of the most fundamental mindsets educational institutions should cultivate when it comes to providing education. Be it some comprehensive Ph.D. course or a simple blog post like this, it would be best to emphasize learning experiences more than anything.
But the question is, how? What components should be focused on to provide the best learning experiences? How can we leverage learning experience technology?
Let's find the answers.
Key Components that Constitute Learning Experiences
The tremendous pace of digital transformation and adopting hybrid and distributed learning environments can leave learners with a sense of overwhelmingness or cause them to face some struggles.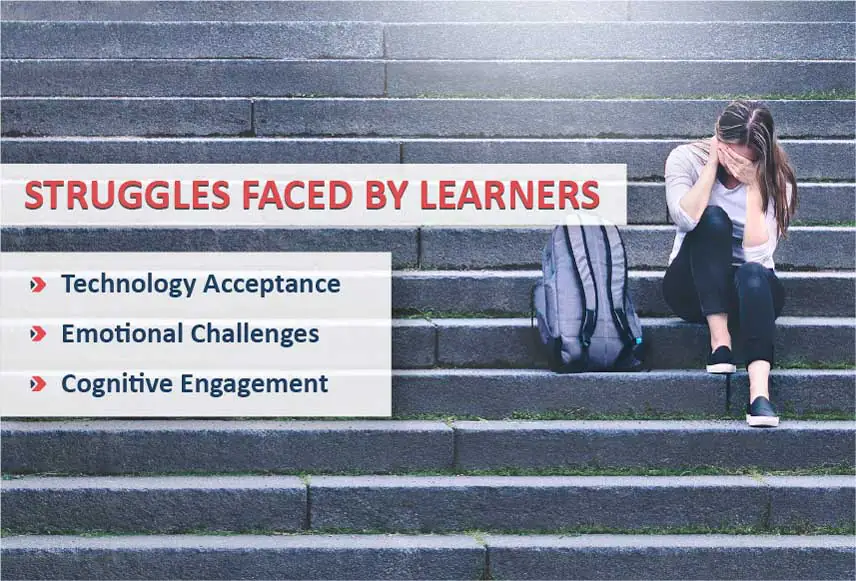 There are many components required for building a satisfactory learning journey for learners. However, according to industry experts, there are certain fundamental building blocks to be considered while constructing excellent learning experiences.
Learning Experience Technology for Higher Education
To reduce the struggles of learners, universities and colleges can focus on building each of the critical components mentioned earlier that constitute learning experiences. Importantly, they can leverage technology as an enabler to enhance learning experiences.
Harbinger recently conducted an EdTech Power Hour on 'Enhancing Learning Experiences for Improving Learning Outcomes' which featured expert panelists, Nikki Elbertson, Director of Content & Communications, Yale Center for Emotional Intelligence and Sebert Brooks, Technology Projects/Solutions Manager, Yale Center for Emotional Intelligence. This virtual event was hosted by Rahul Singh, Senior Director – EdTech, Harbinger Group.
Let's discuss the different components of learning experiences and how technology can be used to build, improve, or support them.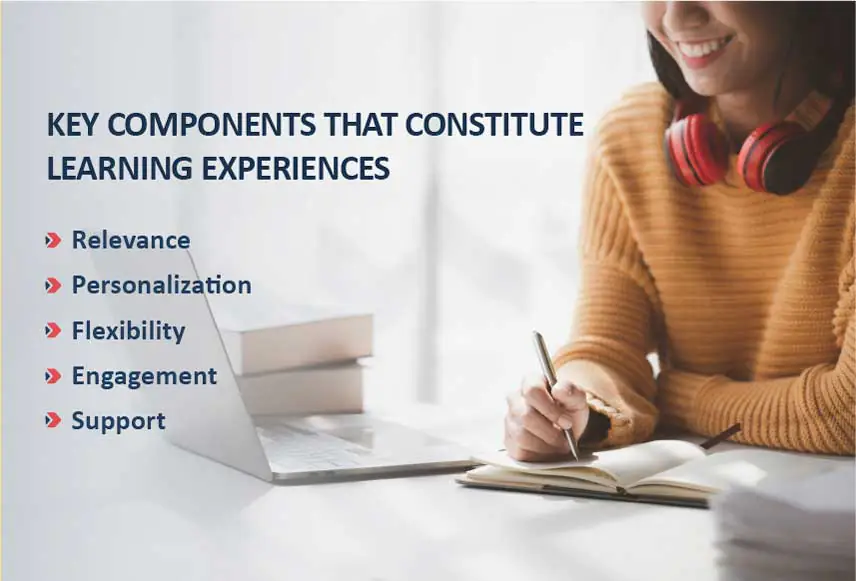 Relevance: Competency-Based Learning Framework
As per a report by the Institute for the Future, 85% of the jobs that will exist in 2030 haven't even been invented yet. By 2030, there will be a varied skills spectrum that hasn't been explored yet. The job sector and skills economy are under a silent yet impactful revolution. Educational institutions, companies, students, and aspiring candidates must be prepared for this revolution.
"We live in a skills economy today, and a granular component of the skills economy is competencies."
Rahul Singh, Senior Director – EdTech, Harbinger Group
The bridge to progress from point A to point B is through competencies, and there are no other shortcuts, tips, or hacks for that. Before developing the bridge, one ought to measure the gap.
Imagine a learning framework that not only bridges the competency gap but also identifies it. The framework could suggest various key learning pathways relevant to the learners' needs and journey based on the shortcomings.
At first, one can start with a basic competency-based learning framework, then introduce various levels with the help of an AI-enabled ecosystem or natural language processing. Thus, the motive of the competency-based learning framework would be to close the skill gap for economic mobility and better career opportunities.
Looking for an innovative EdTech partner? We are here for you. Build rapid, scalable, and future-ready EdTech solutions. Accelerate your EdTech product roadmap. Rethink, redesign, and integrate digital learning ecosystems.
Personalization: AI-Enabled Recommendation Engines
Personalization – the word says it all! One size doesn't fit all. One learning pathway may not be applicable to all learners. The travelers are different, and so are their destinations. Then how can we stick to just one road?
Personalization strengthens the learners' sense of connection. They feel heard, and they feel understood. They feel the educational course or learning pathway is just for them. And hence, their emotional instincts help them learn better.
How can AI help induce personalization to enhance the learning experience? Let's suppose you have identified the skill gaps and learning pathways using a competency-based learning framework. Now, you can leverage AI that uses different sources to curate coherent and formatted content and recommend the most suitable learning pathway. Isn't that cool? You can create AI recommendations based on what is best for the learner.
Flexibility: Nudge-Learning Framework
The learning journey of adult learners can be very different from students. With all the responsibilities and social obligations, learning needs to be flexible for adult learners.
To induce flexibility for improving the learning experiences, a nudge-learning framework can work best. Nudge-learning has been around for many years, and we all know its effectiveness well.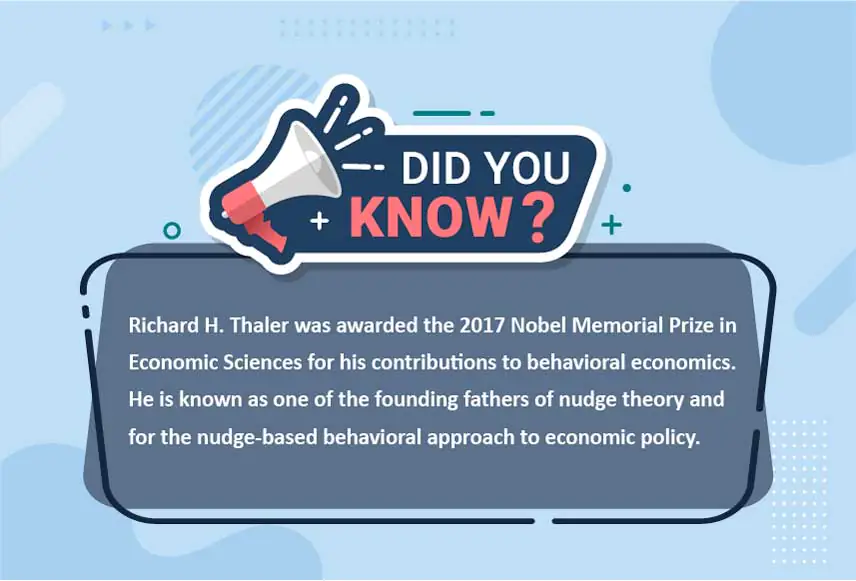 The concept of nudge-learning has been out there for quite some time. Let's specify the qualities a nudge-learning framework should possess:
Easy
Attractive
Engaging
Timely
Nudge-learning can be a savior for learners as 56% of the knowledge is lost within the first hour of learning, if not applied, according to the Ebbinghaus Forgetting Curve.
Engagement: Metaverse-Powered Virtual Campus
It's obvious how the level of learner or student engagement would be different when comparing the traditional learning ecosystem with the digital learning ecosystem or when considering the better online learning experiences. Furthermore, the dynamics of the digital learning ecosystem is positively impacting the learning journey.
Many universities are giving the metaverse, AR, and VR a chance to overcome the challenges of learners in the hybrid learning model. These are great examples of learning experience technology which give learners a true sense of involvement, engagement, interaction, and being right there among other learners and instructors. What's interesting is that learners get to choose their favorite avatar, thus adding to their learning experiences.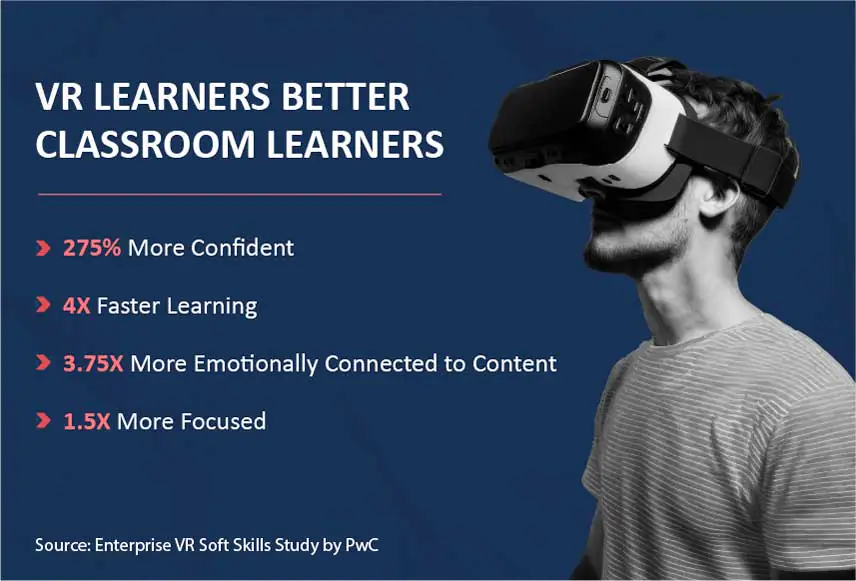 With virtual campuses, you can choose any learning pattern that works best for your target audience:
AR/VR activities
Interactive videos
Online discussion boards
Diversification of learning courses
Incentivizing learners by providing certifications
Implementing microlearning
Nevertheless, the motive of engagement should stay the same, i.e., how to get learners in and keep them in.
Support: AI-Driven Virtual Coach
How familiar are you with Siri, Alexa, Google Assistant, or other virtual assistants? After using them all these years, you feel like you're interacting with another human being, don't you?
Not claiming that virtual coaches can replace humans, but they can ease the learning journey for learners and support educators as well. Learners can seek help from AI-driven bots and coaches when faculties or their peers aren't available.
A Final Word
Improving the learning experiences for learners is the bare minimum and a non-negotiable responsibility of Higher Education institutions and workplaces. The future of education depends on what the education system has to offer to learners.
Use Technology → Enhance Learning Experiences → Improve Learning Outcomes
Whether you are a Higher Education institution or EdTech product company, you must keep learning experiences front and center. Harbinger experts have immense experience and knowledge in building EdTech solutions for enhanced learning experiences for targeted audiences. Share your EdTech needs with us at contact@harbingergroup.com.