Author: Archana Mane
Posted On Feb 19, 2016 | 6 min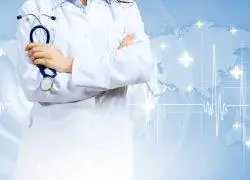 We have witnessed a frenetic change in the healthcare IT over the past few years. Changing behavior of healthcare consumers is at the heart of this healthcare revolution. To keep up with better informed individuals, demanding patients and to improve the care quality, healthcare organizations have been investing significantly in information technology.
With cloud, big data, mHealth and IT security grabbing the headlines in 2015, we look forward to new technology trends that would drive the future of healthcare industry. Here is what you can expect in 2016…
Next-Generation Wearables to get you fit and healthy:
Not just a clinical measure, I would rather describe wearables as indicators of quality of one's life. Be it the calories consumed, fitness activities or simply tracking sleeping patterns,wearables have become a vital part of the wellness protocols and have been used voluntarily. Both increasing demands of healthcare consumers and technological advancements have led to the growth of wearable technology market. A research reprt by a leading firm- Markets and Markets states, 'The wearable technology market would reach USD 31.27 Billion by 2020, at a CAGR of 17.8% between 2015 and 2020'.
Wearables today are more sophisticated and still available at reasonable cost. They ensure security, interoperability and focused outcomes. The data collection is more convenient with increased medical accuracy of data. In addition, they can monitor a wider range of physiological activities as well.
Taking a step beyond fitness gadgets, the next trending wave in wearable technology is biosensing devices for management of chronic diseases. Patients are more aware of linking their data to standard EHRs ensuring the accuracy of their medical data. 'Wearables' are now being implemented in the treatment plans, to monitor the level of sickness which in turn would control the healthcare costs.
Big Data to improve care quality and gain profitability:
The amount of data available for analytics is exploding, with the rise of more and more data sources like wearables, sensors, medical devices, social media, etc. To derive meaningful information from a huge amount of structured and unstructured data generated from these diverse sources, healthcare systems would leverage big data analytics like never before. Till now, big data was the domain of companies that could invest huge amounts of resources in database building. But, 2016 would be the tipping point, with new innovative techniques there would be a significant reduction in cost so that, almost all sized companies would be able to invest in Big Data technology. The awareness about the importance of useful insights from personal health data is increasing among healthcare consumers.
Cloud technology to access and manage healthcare data:
For the healthcare networks that need to share PHI and other healthcare data, cloud would be the influential technology in providing a controlled access. According to IDC Health Insights, with providers increasingly using cloud for data collection, aggregation and analytics about  80% of healthcare data will pass through the cloud by 2020. Establishing an environment that would meet the requirements of network isolation, data segregation and effective data protection is a challenge. In order to withstand these challenges, healthcare organizations would turn to cloud providers offering HIPPA-compliant infrastructure. The private cloud will be instrumental for access control and data security.
Telemedicine to facilitate health care reach 24/7 at lower costs:
In 2016, US Government and private payers would expand their telemedicine services to meet the needs of ageing and expanding population. Consumers would thus have 24/7 access to healthcare. According to industry experts from IBIS World, the global telemedicine market will expand at a compound annual growth rate of 14.3%, and would reach approx. $36.2 billion by 2020. As a key result of advances in digital communication and healthcare technology, telemedicine would revolutionize as a cost-effective solution for patients, providers and payers as well. 'Reimbursement' was the major obstacle till now for implementation of telemedicine, although the future looks more positive on this front. United Health Group predicts that, in 2016, 20 million of its members will benefit from covered telemedicine services via its three partner networks. Talking about the government insurers, more coverage would be seen among Medicaid managed care sector.
mHealth to rise as a new delivery model to monitor and manage healthcare:
Mobile and wireless technologies are emerging as the integration of connected medical devices and data analytics to improve healthcare outcomes at reduced care cost. The adoption of mHealth apps will continue to rise in 2016 with specifically tailored applications for smartphones and tablets. These next generation apps would not only become a key for preventive care but also contribute to the chronic disease management. In 2016, we would see more and more physicians prescribing these apps as a part of patient treatment plans. A mobile research firm Research2guidance has predicted that the global mhealth app services market will begin the commercialization phase and reach $26 billion worldwide by 2017.
Data security would be the major concern to avoid any negative impact on organization:
Healthcare data is confidential and sensitive. With data breaches making the news headlines today, data security is of prime importance for all the major players in healthcare, be it the patient, provider or payer. Healthcare CIO's thus would prioritize data security to avoid any type of Health Insurance Portability and Accountability Act (HIPAA) violations.
Organizations would keep on striving to achieve better healthcare quality at lower costs. And, technology is to play a significant role in making the modern healthcare available for every segment of population. Nevertheless, it would rather empower the patients, giving more controls in their hands. The future is great and we are eager to watch how the healthcare organizations would leverage these technological advancements to keep a pace with new age consumerization and competition challenges.
Your healthcare transformation is just a few steps away! Harbinger Systems is exhibiting at HIMSS16 Annual Conference & Exhibition, the largest healthcare conference of the year. Come and join us at booth #8450 in the First Time Exhibitor Area to unfold the cutting-edge healthare IT solution.
References:
https://www2.deloitte.com/content/dam/Deloitte/global/Documents/Life-Sciences-Health-Care/gx-lshc-healthcare-and-life-sciences-predictions-2020.pdf
http://www.idc.com/prodserv/insights/health/index.jsp