Author: Vinod Ganjoo
Posted On Aug 31, 2015 | 3 min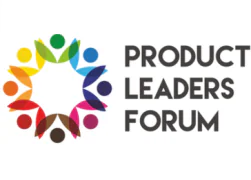 Q2 or we say midyear is the time for most of the conferences to cast their shadow on trending technologies which are buzzing across the globe. It was a Friday afternoon and I was all set to attend the Product Leaders Forum 2015 happening in Hyatt Conference hall, Pune. The Product Leaders Forum, 2015 turned out to be an incredible experience which I will take ahead in my professional career here at Harbinger Systems. I along with my colleague, Prashant Sachdev, attended this event.The Product Leaders Forum, Pune (PLF 2015), witnessed participation of more than 300 attendees along with 30+ speakers from the Industry and Government sectors.
The Product Leaders Forum, Pune (PLF 2015), witnessed participation of more than 300 attendees along with 30+ speakers from the Industry and Government sectors.
The conference began as per the schedule and I was eager to know the current scenario of the Product Industry. The keynote session (Evolution to Revolution) by Saran Chatterjee consisted of experienced industrial and government panelists discussing about Product Leadership in India. Further ahead, we attended the 'Productizing Services' session led by Rajesh Chandran and Gaurav Mehra, it threw light where the Indian Product industry is heading? And, if there are no innovations then consider extinction within 8-10 years from now. It talked around the concept of ownership as a risk in the coming years. Today, many companies are moving towards subscription based services for their products. If this can be further fine-tuned, companies apart from delivering excellent customer service would also inherit huge amount of profits along with zero downtime in their offerings.
Gaurav Mehra imparted why businesses should shift to cloud. He gave a recent example of how Rolls Royce Engine subscription service to airline companies has benefited both the industries, automotive and airline. Since Rolls Royce has its engine management system on cloud, it directly monitors the performance, repairs and maintenance checks which ensure zero downtime for the airline company. By moving to cloud, the company reduces its operating expenses as an advantage. This conversation also sparked the developments of the future, it stated that by 2020 cloud will be a high-demanding technology based service having footprints in major developed and developing countries.
I never kept track of time, it was like flying over Jupiter where time had slowed down to snail pace and my ability to grasp knowledge was at supersonic speeds. Prashant suggested let's attend the Internet of Things (IoT) session conducted by Jayesh Pai who is a Chief Consultant for Smart Cities projects initiated by the Government of India. IoT session briefly stated that Data Analytics plays a crucial role in IoT Systems. It also talked that India has the skills to analyze and the edge to churn results out of Data Analytics which is again an important step towards global offering in IoT. Industrial Revolution 4.0 is all about IoT based systems and Data Analytics is the backbone of this massive movement.
The session spoke about how automation (IoT based) has helped the agriculture industry to deliver increased profits. What surprised him was that such technology is absent in India where agriculture contributes to 17% of the GDP and 51% as labor.
Overall, it was a good experience attending the Product Leaders Forum 2015 conference. It will be good to see what the future holds when we talk about the Product market in India.