Microcredentialing: Transforming the Corporate and Higher Ed Landscapes
Author: Ulhas Bodhankar
Posted On May 05, 2023 | 6 Mins Read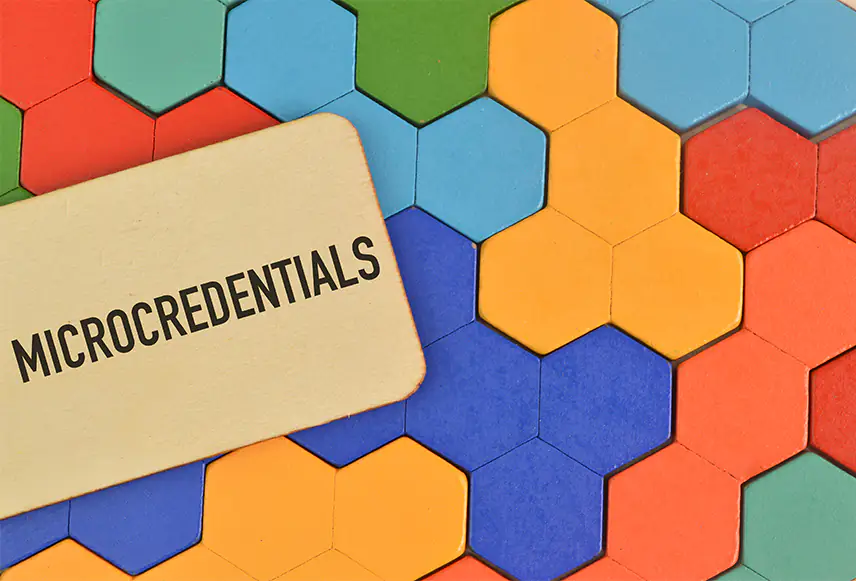 Microcredentialing is one of the trends that is revolutionizing the future of education. Currently, many businesses across the globe are using Micro-credentials to quickly train employees on new technologies and skillsets.
In today's rapidly changing employment setting, keeping abreast of the latest skills and knowledge has become the need of the hour. Traditional education systems may lag in accommodating these changes, limiting employees to keep up with their career demands. That's where Microcredentialing comes in.
Microcredentialing helps students pursue higher education to become more employable. It enables Higher Ed institutes to offer short and specialized courses. Our today's blog is all about understanding Microcredentialing and how it benefits working professionals and Higher Ed students.
What is Microcredentialing?
Microcredentialing is the process of earning small, targeted certifications or credentials that validate specific skills or knowledge. These credentials can be earned through online courses, workshops, or other training programs. They are often designed to be completed quickly and affordably.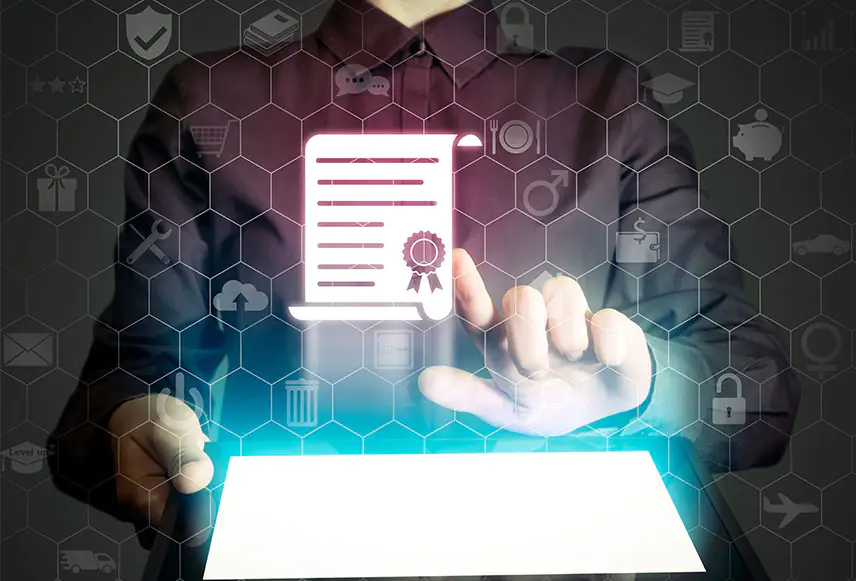 Unlike traditional degrees, which can be time-intensive and unaffordable, Micro-credentials are easily accessible to working professionals. They play a vital role in economic mobility. They allow individuals to improve their skills and stay competitive in their careers without disturbing their personal commitments.
Benefits of Microcredentialing For Working Professional
One of the key benefits of Microcredentialing for working professional is its flexibility. As these credentials are often earned online, employees can complete them at their own pace and on their own schedule. This makes it easier to balance work, family, and other responsibilities, while still advancing their careers.
On the other hand, Micro-credentials embrace the delivery of specific skills and knowledge. This helps employees to choose relevant courses rather than focusing on skills that may not be applicable to their career paths.
Micro-Credentialling Is A Valuable Tool For Employees Wanting To Stay Competitive. By Earning Targeted Certifications And Credentials, They Can Demonstrate Their Skills And Knowledge To Employers While Staying Up-To-Date With The Latest Trends And Technologies In Their Field.
Microcredentialing allows employees to demonstrate their skills and knowledge to employers in a tangible way. Instead of simply listing their education and work experience on a resume, employees can showcase specific certifications or credentials that highlight their expertise in a particular area.
This can be especially valuable in fields where new technologies or best practices are constantly emerging. It enables employees to keep up with the latest trends and have the skills necessary to succeed in their roles.
Understand the Impact of Micro-credentials on Economic Mobility.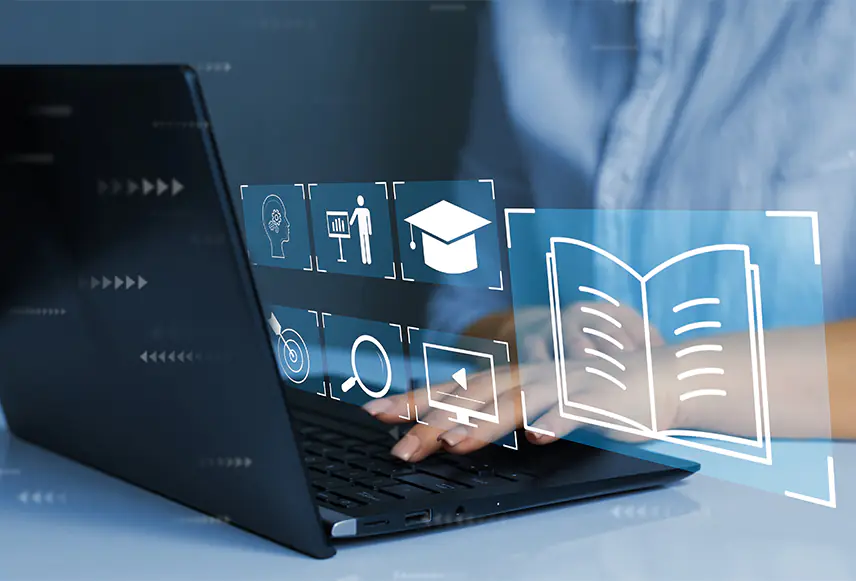 How Microcredentialing Can Empower Higher Ed Students
Microcredentialing can help Higher Ed students enhance their skills, knowledge, and employability. Here are some plausible ways that students can leverage to make the most out of Microcredentialing.
Supplement Traditional Coursework
Micro-credentials can provide students with additional knowledge and skills that supplement their traditional coursework. Students can choose micro-credentials that are relevant to their degree program or career goals to enhance their expertise in a particular area.
Explore New Fields
Micro-credentials can also be used to explore new fields and interests. Students can choose micro-credentials outside of their degree program to gain knowledge and skills in a new field, ultimately opening up new career opportunities.
Gain Specialized Skills
Micro-credentials can provide students with specialized skills that are in high demand. By earning Micro-credentials in areas such as data analysis, digital marketing, or project management, students can increase their employability and stand out to potential employers.
Build a Portfolio
Students can build a portfolio of Micro-credentials that demonstrates their skills and expertise to relevant employers. This can be helpful for students who are interested in freelancing or entrepreneurial opportunities.
Network with Industry Leaders
Microcredentialing often includes opportunities to network with industry leaders and professionals. Students can leverage these networks to gain insights into their field of interest, learn about job prospects, and connect with mentors or future employers.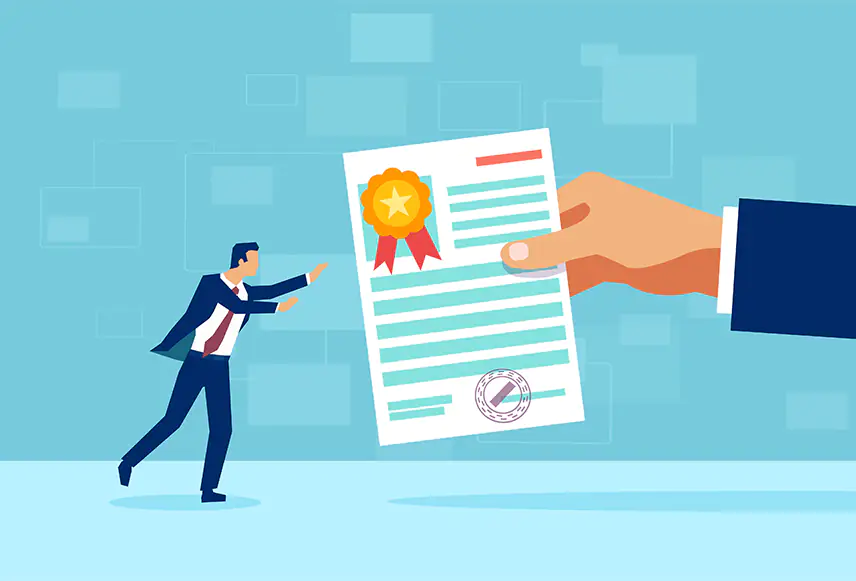 How Higher Ed Institutes Can Leverage Microcredentialing
Higher Ed institutes can offer targeted certifications and credentials to help individuals meet the demands of the current employment market. Let's check out how they can adopt Microcredentialing to enhance student employability.
Integrate Microcredentialing into Degree Programs
Higher Ed institutes can integrate Microcredentialing into degree programs, allowing students to earn targeted certifications or credentials alongside their traditional coursework. With this approach, institutes can better prepare their students to overcome complex corporate challenges and enhance their employability.
Partner with Industry Leaders
Higher Ed institutes can partner with industry leaders to design Micro-credentials that are relevant to the current employment landscape. By working closely with employers, institutes can ensure that the skills and knowledge students gain through Microcredentialing are in high demand and will enhance their employability.
Offer a Variety of Microcredentialing Opportunities
Higher Ed institutes can provide students with access to an array of Microcredentialing opportunities, both within and outside of the institute. This can include online courses, workshops, and other training programs. It will help students gain the necessary skills and knowledge in a flexible and affordable way.
Encourage Students to Build a Portfolio of Micro-credentials
Higher Ed institutes can encourage students to build a portfolio of micro-credentials that demonstrate their skills and knowledge to potential employers. This portfolio can be showcased on resumes, LinkedIn profiles, and other professional platforms.
Provide Career Services Support
Higher Ed institutes can offer career services support to help students navigate the world of Microcredentialing. They can provide assistance to opt for specific certifications and enhance their students' employability.
Key Challenges of Implementing Microcredentialing
Along with the aforementioned benefits, Microcredentialing comes with its own set of challenges. One of the main concerns is the lack of standardization across different credentials.
With different providers offering a wide range of certifications, it can be difficult for employers to assess the value of each credential. It becomes highly challenging to determine which ones are most relevant to their needs.
Micro-credentials are often focused on specific skills or knowledge. They may not provide the same exposure as a traditional degree program. This can limit employees from advancing to higher-level positions that require a more comprehensive understanding of their field.
End Note
While there are challenges to overcome, the flexibility and affordability of Micro-credentials make them a valuable addition to any individual's career development toolkit. It is a go-to option for Higher Ed institutes to improve student employability.
If you want to take full advantage of Microcredentialing to foster dedicated reskilling and upskilling, write to us at contact@harbingergroup.com. Our EdTech experts would be more than happy to help you out.