Is Your HCM Product Integration Ready with Major HRIS Platforms?
Author: Marketing Desk
Posted On Jan 31, 2017 | 4 min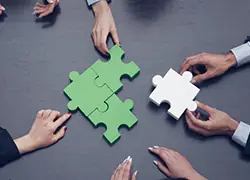 HR functions are now adopting technology at a never before seen pace, and are employing the best of breed approach to cater to their various needs like recruitment, onboarding, benefits admin, payroll, etc.  Also, according to a research report published by Josh Bersin, a world renowned HCM thought leader, an organization on an average has at least three systems catering to their various HCM requirements.
With these many disparate systems present, HR functions, when shopping for new HCM solutions, are placing a greater emphasis on the ability of a solution to easily fit into their existing ecosystem of applications. The degree of integration, however, should not be limited to simply data exchange, but cater towards performance, security, data synchronization and transformation.
Assessing your product's integration readiness
In light of this; based on different parameters and considerations described above, overall integration readiness of your platform or any HRIS platform can be determined. The table below lists down the key enablers for integration between two platforms and helps to determine a product's readiness to integrate with some of the popular HRIS systems like ADP, Taleo, iCIMS, etc.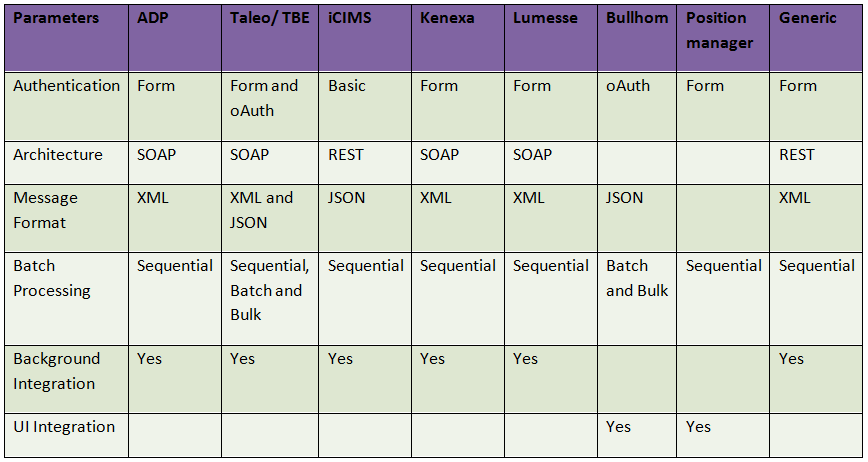 While implementing an integration approach, there are multiple types of challenges one needs to take into account, like keeping track of completed transactions, avoiding duplicate requests, supporting variety of terminologies across HRIS systems, and many more.
Harbinger Systems recently published a whitepaper, Drive Workplace Productivity by Integrating HCM Solutions with HRIS, which focuses on addressing key challenges like:
Approach to effectively integrate with platforms in heterogeneous ecosystem of HCM applications
Achieving maximum reusability and rapid development