Author: Marketing Desk
Posted On Nov 22, 2015 | 2min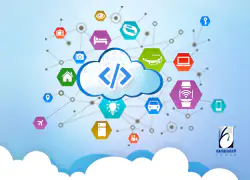 Internet of Things (IoT) has become ubiquitous and mainstream. You can well envision a future where everything – right from smart watch to smart car to home- would be interconnected to make human lives smarter and easier. The real opportunity lies in interpreting the data being churned out by these IoT devices and more importantly, bringing connected applications, scalable and smart products to the market, rapidly. The IoT Cloud platforms enable you to integrate your application and solution with any device, anywhere; providing a reliable, seamless experience in the shortest time window.
Harbinger Systems hosted  an engaging webinar on "IoT Cloud Platforms and Middleware for Rapid Application Development" on January 13, 2016. Attendees gained insights on how to quickly ideate and develop IoT applications through cloud-based platforms and middleware.
Key Takeaways:
Overview of IoT clouds, middleware and the business needs
Characteristics, advantages and the key players in IoT cloud platforms and middleware
Factors to consider while choosing IoT cloud
Case studies on application development powered by:

Parse – Power your IoT app on any platform
KAA – OpenSource, middleware platform for rapid creation of IoT solution
Carriot – PaaS for IoT and M2M projects
Thank you for the overwhelming response to the webinar.
You can view the presentation and the webinar video here