Author: Archana Mane
Posted On Mar 31, 2017 | 5 min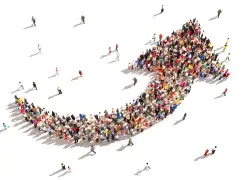 Are you passionate about building an HR product that caters new age business needs? Then 'Integration' would be one critical aspect you can't afford to ignore. HR leaders aim at maximizing strategic value from HR functions by achieving objectives such as employee engagement, talent analytics and etc.  With this being the focus, modern enterprises are adding multiple HCM platforms to their ecosystem for automating the manual HR processes. When HCM solution providers introduce a new HCM application in the enterprise's environment, it is very crucial for them to ensure that their HCM platform 'harmonizes' with the existing enterprise system architecture and optimizes the processes.
What is HCM Integration and why does it matter?
In an organization, multiple HR systems need to talk to each other flawlessly. Moreover, it's not just about the information exchange. These systems actually need to connect to achieve a functional togetherness. For example, HR capabilities like recruitment, payroll, performance management, compensation, learning management, etc. are/may be/ integrated with other HRIS systems (some of the popular HRIS platforms like ADP, Taleo, iCIMS, etc). Consider a recruiting management solution or an applicant tracking system integrated with the organization's own. When an interviewer adds the available time slots for interview in the HCM system, the ATS can fetch this data and reflects the available slots in ATS where candidate can select the suitable slot. The HR person need not manually involve in this information exchange and this reduces operational efforts. Depending on if the candidate is new or internal candidate he/she can be hired or shifted to new projects within the organization. Also, the new hire information in the recruiting management solution is then replicated back to the ERP's HCM system to update the candidate's personal data.
The data thus available in different HR systems is synchronized to build a 'single digital platform' that reduces operational tasks and increases efficiency.
Integration feature adds the competitive advantage to your HCM offering by helping you overcome the implementation and sales barriers. With Integration, you will add new user base, improve customer retention, speed up deployments and reduce time-to-market. Moreover, 'HCM Integration' is not only crucial for the success of your HCM platform, but also an inevitable component for maximizing business benefits for your enterprise clients. An integrated HR system streamlines operations, smoothens communication, ensures accuracy, brings synergy and enhances overall workforce productivity. Let's see, the business benefits that the customers of HCM ISVs are looking for and how 'Integration' can be a key to address their challenges-
Improved Employee Experience-
Using multiple HR systems with varied interfaces hampers the overall end user experience. Integration of HR platforms builds a single system which is uniform, easy to adapt and ensures seamless employee experience.
Improved Analytics Based Reporting-
Enterprises demand to have all the workforce data in one form and at one place to increase the accuracy of talent analytics implementation for making crucial talent and business decisions. Building a single data system with well-architected integration of multiple HR Systems would have all the data coordinated, accurate and easy to find.
Reduced Operational Tasks and Improved Communication-
Organizations are willing to automate the HR processes and reduce the administrative efforts that are consuming their employee's valuable work hours so that the employee can focus on the core KRAs. With Integration, multiple systems can exchange the data seamlessly and this avoids redundancy of entering data manually into multiple systems. Also, any changes made by HR would be electronically transferred across all the HCM systems and this eliminates challenging situations that arise due to lag in any communication.
Optimizing IT cost-
Enterprises do not want to invest additional money and people in the integration projects. So HCM vendors that are providing Integration ready HCM products are their preferred choice.
Not connected HR systems would limit HR department's ability to provide seamless services to its stakeholders. The integration aspect of HR Technology is thus the most interesting part to look for shortly.
Harbinger Systems recently published a whitepaper, Drive Workplace Productivity by Integrating HCM Solutions with HRIS, which focuses on addressing key challenges like:
Approach to effectively integrate with platforms in heterogeneous ecosystem of HCM applications
Achieving maximum reusability and rapid development