Author: Shivam Bansal
Posted On Dec 14, 2022 | 6 Mins Read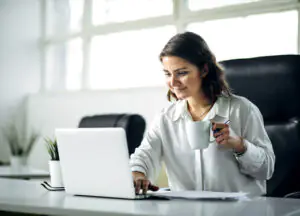 HR management is one of the most important aspects of running and managing any successful organization. HR managers are responsible for recruiting new talent, managing employee training, documenting payroll records, tracking employee performance, and analyzing data.
However, manually completing all these tasks or manually tracking, managing, and updating all the data can be very tedious, time-consuming, and impractical. It can even lead to fatal errors affecting the entire organization's operations.
The pandemic truly helped organizations appreciate the importance of HR process automation, especially when the entire workforce was working remotely. Without communication platforms such as Microsoft Teams, Slack, and Zoom, it would have been almost impossible for teams to collaborate and stay connected.
Organizations now understand the need for workflow and process optimization software to streamline HR processes. According to Fortune Business Insights, the HR technology market is expected to reach an estimated value of $39.90 billion by 2029 while growing at a CAGR of 7.5% between 2022 and 2029. Furthermore, a recent study shows that 58% of companies use HR technology to find, attract, and retain top talent.
Low-code and no-code platforms can help organizations with automation to streamline various HR processes. Before moving ahead, let's understand what low-code and no-code platforms are.
What are Low-Code and No-Code?
Low-code development is a way to design applications with intuitive graphical tools and built-in functionality that reduces the need to write code manually. Writing professional code is still part of the development process, but low-code development provides an enhanced and streamlined experience to help users get started quickly.
No-code is an ecosystem of methodologies and tools that allow non-technical users to develop applications without writing a single line of code. No-code development involves the use of an interface including pre-built components, ready-made templates, and drag-and-drop functionality enabling users to create software visually.
Harbinger developed Bubble-based low-code and no-code UI/UX mockup demonstration for one of the fastest-growing tech companies. Our customized low-code and no-code solution helped the company's sales and marketing team deliver appropriate UI/UX demonstration depending on the prospect's use case. It also reduced the turnaround time and minimized the hiring cost and dependency on the technical team.
How Do Low-Code and Non-Code Platforms Work?
The main difference between low-code and no-code platforms is the coding knowledge required by the user. While a low-code development platform (LCDP) requires users to have basic coding skills to develop an application, a low-code development platform (NCDP) requires no programming knowledge.
Low-code and no-code platforms are based on the principles of model-driven design, automated code generation, and visual programming. They are intended to target users who are familiar with the processes and workflows of the business segment, regardless of their coding experience. Again, this empowers non-technical users and matches them with experienced developers.
HR Tools You Can Develop with Low-Code Platforms
Talent acquisition software
Low-code and no-code platforms can help your business build a powerful talent acquisition program that can dramatically improve your employee recruitment process. Here's an interesting case study to consider. Harbinger integrated a hiring platform with ADP Vantage using Workato ready-to-use connectors to automate hiring/rehiring and termination.
The low-code and no-code enablement through Workato aided in 50% faster development with no separate deployment required. It also enabled ease of use, enhanced customer experience, and 99-100% efficient tracking of event failures.
Talent acquisition software can provide users with talent sourcing features, job posting tools, pre-employment reports, onboarding mechanisms, and more. In addition, it can help your business screen potential employees, automate resume analysis, shortlist candidates based on a predefined list of criteria using smart filters, and automate employee communication.
Onboarding software
Employee onboarding tools can help companies save significant organizational time and resources by:
Completing the necessary paperwork and documentation
Organizing tours and guides in the digital workplace
Introducing new employees to their colleagues
Furthermore, employee onboarding software can help centralize employee information into a single data warehouse, improving employee communication and increasing transparency.
HRIS
Human resource information systems (HRIS) can help simplify and automate various HR management processes. HRIS can help you track your employees' attendance, pay, documentation, and performance in real-time. This allows HR managers to identify and resolve employee efficiency and effectiveness issues.
Having a comprehensive digital record of employees can help improve inter-departmental communication, ultimately improving organizational profitability in the long run.
Essential Steps in Low-Code Development
Define your needs and desired outcomes
Whether you are working on HR process improvement or reducing manual HR tasks, you need to understand the business needs and desired outcomes. What problem does this app want to solve? Who will use it? What information and data will you need to work with?
Create business process or workflow chart
With LCDP tools, users can identify and document the necessary procedures and workflows. This is often accomplished by objectively defining modules in the application and developing them as independent entities. For example, some modules may collect data, while others may trigger an action or event. At this stage, developers can create modules and combine them to achieve the desired results.
Test and publish your project as an LCNC application
With just a few clicks, a low-code and no-code platform can solve all backend complications for users. Once a low-code and low-code app is created, IT professionals and beta testers can evaluate the app, and once their recommendations are implemented, the app can be deployed for public use.
Features of No-Code Platforms for HR Process Automation
Automation of manual and repeat operations
HR managers have a large amount of data to manage. They are responsible for collecting relevant data such as reviews, letters, and personal documents, which are repetitive and manual. With a human resource management system (HRMS) application developed without a code, all these tasks can be automated.
Self-service portal
Once the HR system is equipped with self-service portals developed using low-code, employees can access company information, submit leave requests, and submit reports with just a few clicks.
Dashboard with actionable insights
No-code platforms provide a dashboard that can be used to display relevant data for quick and accurate decisions. Such dashboards can be customized to suit the needs of the entire HR department.
Multi-channel access
Low-code and no-code platforms are very convenient as anyone can access information about the organization's HR operations anywhere, anytime, and on any device. Using API integration, employees can access services such as leave management with collaborative tools such as Microsoft Teams and Slack.
A Final Word
When most organizations are struggling to get the equation of talent and job position right, low-code and no-code platforms can prove to be a silver bullet. With low-code and no-code platforms, HR can significantly improve their efficiency and effectiveness through increased compliance, collaboration, and productivity.
For more details on how you can adopt or develop low-code and no-code platforms to streamline HR processes, feel free to contact Harbinger HRTech experts. Drop us an email at contact@harbingergroup.com.