HEALTHCARE IT: STRUCTURED ATTESTATION TO MEANINGFUL USE STAGE 2
Marketing Desk
Posted On May 09, 2014 | 1 Mins Read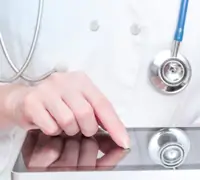 Healthcare IT product development involves a lot of Compliance and Security related component development which can be accomplished in various ways. Harbinger has been working on Meaningful Use Stage 2 related software development in HIT products and has gathered useful insights into Secure Patient Health Information exchange, Patient Health Record privacy and security along with simplification of MU Stage 2 attestation & testing through automation.
Harbinger Systems hosted a webinar on 'Healthcare IT: Structured Attestation to Meaningful Use Stage 2' on 28th May, 2014. We presented our experiences that will help you prepare better for delivering high quality patient care and move closer to respective incentives.
Webinar Key Takeaways:
Facilitate secure patient health information exchange between healthcare providers electronically
Digitize prescription management process from hospitals to pharmacists
Ensure high level of privacy and security for patient health record via data encryption
Simplify attestation and testing process of Meaningful Use Stage 2 through automation
Thank you for the great response to this special webinar!