Author: Yashodhara Patankar
Posted On Jul 07, 2014 | 4 Mins Read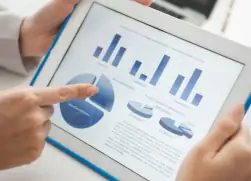 In today's digital world, human resource departments are facing a radical technological transformation, be it either in the process of recruiting or managing the workforce. Right from imparting training to reviewing performance human capital management is rapidly emerging as a key domain which leverages software technology to its best.
Leading research firm IDC has predicted that global market for HCM applications would experience a CAGR of 8.1% until 2016 and generate revenue of up to $11 billion. With recent trends indicating a strong customer desire for a completely integrated, consolidated approach to human resource management, cloud-based HCM solutions have emerged as a preferred choice amongst enterprises, small and large alike.
In HCM, the top priorities are in areas that are both traditional like Human Resource Information Management (HRIM) and those that have matured with mobile solutions like Time and Attendance Management. Survey Creator provides an easy solution for HRIM which helps reduce the cost to deliver HR services and frees HR resources to focus more on strategic activities.
Enterprises are still collecting employee responses in the form of work satisfaction, training feedback etc. manually. With the rise of a globalized workforce equipped with diversified skills, who are working round the clock either from home or work or in transit there is a need for HCM applications to be integrated with a survey creator to capture valuable employee information.
A survey creator, helps you create web-based surveys/ forms quickly to be rolled out amongst your workforce for their response.
Advantages of its usage in HCM:
FAST: Quick survey completion as compared to traditional paper-based approach. This is because information is gathered automatically due to which response rate is swift.
CHEAP: Since it is web based, the responses are logged directly into the system, hence you need not assign a resource to feed the information in the system. You can also solicit response from geographically diverse workforce, thus saving on time and postage.
ACCURATE & QUICK ANALYSIS: The results of the online survey are always ready to be analyzed at any time.
With this, the HR team can easily create customized surveys on the fly. For example, a survey could be rolled out for taking a feedback on a recently concluded training or for an on-boarding test to fill up positions . You may even tailor it to a specific individual, designation and geographical location. The information from these surveys can be integrated with other modules to be processed and analyzed further or can be fed to decision support systems.
Features of a good survey creator:
Quick Survey creation
Validations setting for each question
Rich user interface for mobile support on the lines of a Mobile App look-and-feel
Immediate report creation and availability
Custom branding (set company logo, theme to the survey while creation)
Easy backend integration with existing systems

HCM departments might already have existing systems and software running for some of its processes. Providing easy integrations with these existing systems helps reduce work, thus making it cost-effective for HCM.

Future scalability option

As HCM looks into aligning more closely with the business, various processes will come up and automating them using Survey Creator will be easy since it provides ample scope for future scaling of the system due to its loosely coupled architecture.
There are a few proprietary tools available in the market for creating online surveys. Some of these tools have limitations in terms of the question types allowed/ number of participants/ permissible response time, ability to conduct live analysis, customized report creations and seamless integration with existing systems. In one of our recent projects, we have built an open source based survey builder that assists in a smooth form creation, integrates well with the HCM suite and fulfills all the requirements of an ideal survey creator mentioned above.
As the fight for HCM market heats up, ISVs offering SaaS solutions in this domain would do good by incorporating a survey creator in their HCM offerings which can enable quick survey creation with mobile support and act as a data supply for other modules.
Harbinger Systems recently hosted a webinar on "Impact of SMAC Technology in Human Capital Management"
You can watch the webinar recording here.