Author: Archita Nayak
Posted On Dec 02, 2022 | 9 Mins Read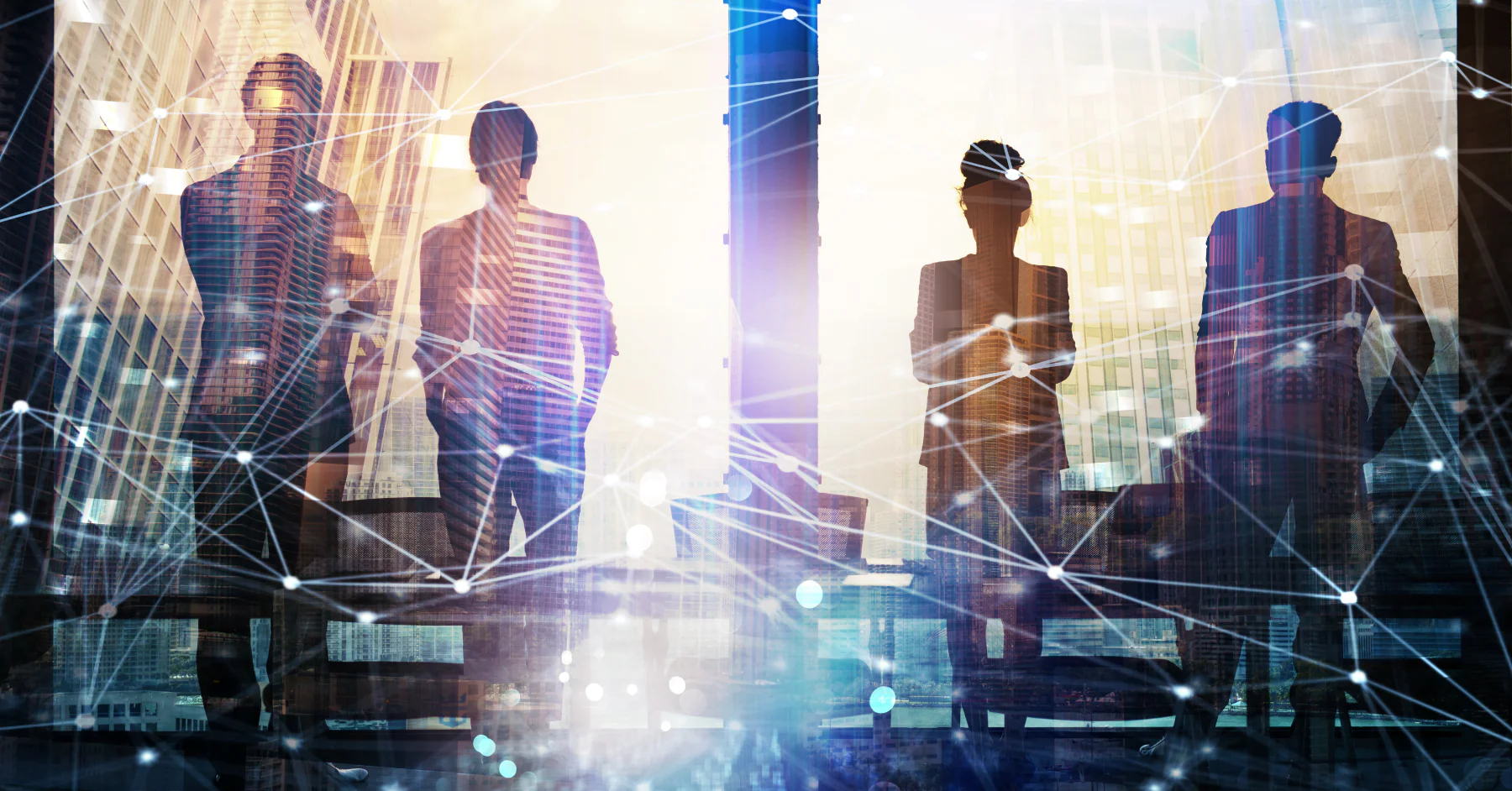 Introduction
The world is changing, not to mention the critical aspects of work and learning. Some industries have the future already reflected in their work or culture, while others are expected to reflect it in the years to come. Recently, Dr. Vikas Joshi, Founder and CEO, Harbinger Group, presented the session 'Future of Work: Challenges and How L&D Can Help' at IACET's 3rd Annual Continuing Education and Training Conference.
One might wonder if the future of work would include people with VR headsets and everything related to AI. Thankfully, there's more to it. In his session, Dr. Vikas focused on the 'imminent future of work' rather than the 'distant future of work.' Later, he talked about the future of work aspects that can append the conventional wisdom about continuing education and learning.
Understanding How Work is Changing
"Our stakeholders and we are increasingly encountering the issue where we got trained for something, but the world has moved in the meantime, and so has the technology. And now, suddenly, everyone expects us to have those other skills," said Dr. Vikas.
There is an implied demand for workers' capabilities to do something similar but not quite the same. Workers are expected to bridge this skills gap and be ready for the job. Today, the job market demands talent and a skilled workforce.
Another aspect of how work is changing is the shift in work patterns. The comfort and ease of hybrid work have somewhat taken precedence over working in an office. Today, it is reasonably difficult to expect people to be present in the office for work, even when offices are now open.
Together, two significant changes: the skill economy and distributed workforce, are disruptive to work and learning in consequential ways. The confluence of both has undoubtedly given rise to a plethora of challenges for L&D. It has become crucial for learning leaders, content providers, and technology providers to bridge the chasm created by these two significant shifts.
Identify and Classify the Future of Work Challenges for L&D
Businesses demand outcomes. Consequently, they need talented people with updated skills. Due to a tight talent market, there is a great responsibility on L&D to upskill employees fast and effectively. Moreover, the distributed workforce adds a layer of complexity to learning patterns. Therefore, L&D is required to design a learning solution that suits hybrid work and keeps pace with the fast-changing world.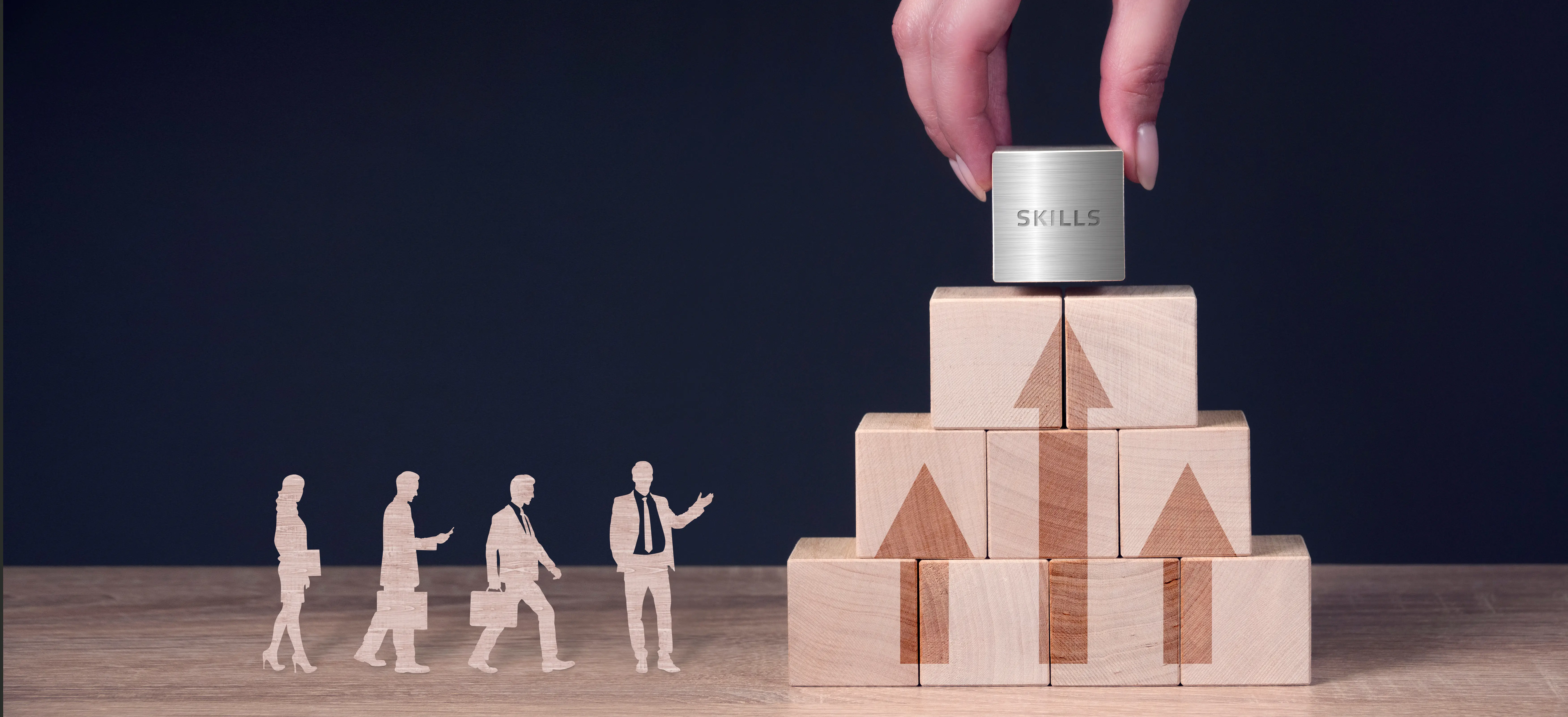 Let us dive into the details and see the implications of the challenges for L&D leaders, content providers, and technology providers.
L&D Leaders
There is a burdening pressure on the L&D department to straddle business needs and employee expectations with agility. The needs of business leaders are outcome centered. They want to see learning linked to skills and competencies, to develop a favorable output.
Meanwhile, employees expect engaging learning experiences with no friction: quick, flowing, and easy-to-consume content having a good look and feel.
L&D leaders must be able to design, develop, and implement a learning architecture that meets both these needs. Furthermore, they need to be able to create and deploy content and pivot fast as per the changing business demands and learner needs.
Content Providers
Leaders who are responsible for developing and repurposing learning content must bear in mind that the content needs to be updated, accessible, and consistent.
Four out of five digital publishers we talk to keep discussing content aging and want to figure out efficient ways to implement content modernization. There is this never-ending need to improve learning content and keep it updated and relatable.
The second aspect is eLearning accessibility. The learning content should comply with the latest accessibility laws and meet standard inclusion mandates.
"Diversity is getting everyone to the party. But inclusion is to make them feel like stepping up to the dance floor and participate," said Dr. Vikas.
Content providers should design learning content for everyone, including those with special needs and regardless of their special needs.
Maintaining consistency across all learning delivery formats of eLearning, microlearning, video, and other modalities is another challenge faced by content providers.
Technology Providers
The foremost issue for technology providers is to leverage hybrid work patterns to drive outcomes.
"I do not see hybrid work as an impediment, but I see it as an opportunity," said Dr. Vikas.
Learning needs to be entwined with new ways of working, such as hybrid work, with a high degree of personalization.
Another challenge for technology providers is to build integrations to tie learning to competencies and performance. Learning pathways must be developed according to the required competencies and skills.
Need for a New Solution Framework for L&D
With work patterns changing rapidly, learning must change. The traditional learning framework was mostly planning-driven and developed, assuming learning needs, learner demands, and learning content remained stable for a particular time.
"The traditional learning framework is also predicated on the assumption that learners will show up and teachers will teach," said Dr. Vikas.
Considering the future of work and its challenges, there is a need to introduce a new L&D philosophy to achieve key results like enabling learners to work and learn simultaneously. Alternatively, the current learning framework can be tweaked to achieve other key results like matching employees' competencies to business needs while offering personalized learning experiences.
This leads to our main section, i.e., defining a set of ideas or motives for building or repurposing the L&D framework as per the future of work.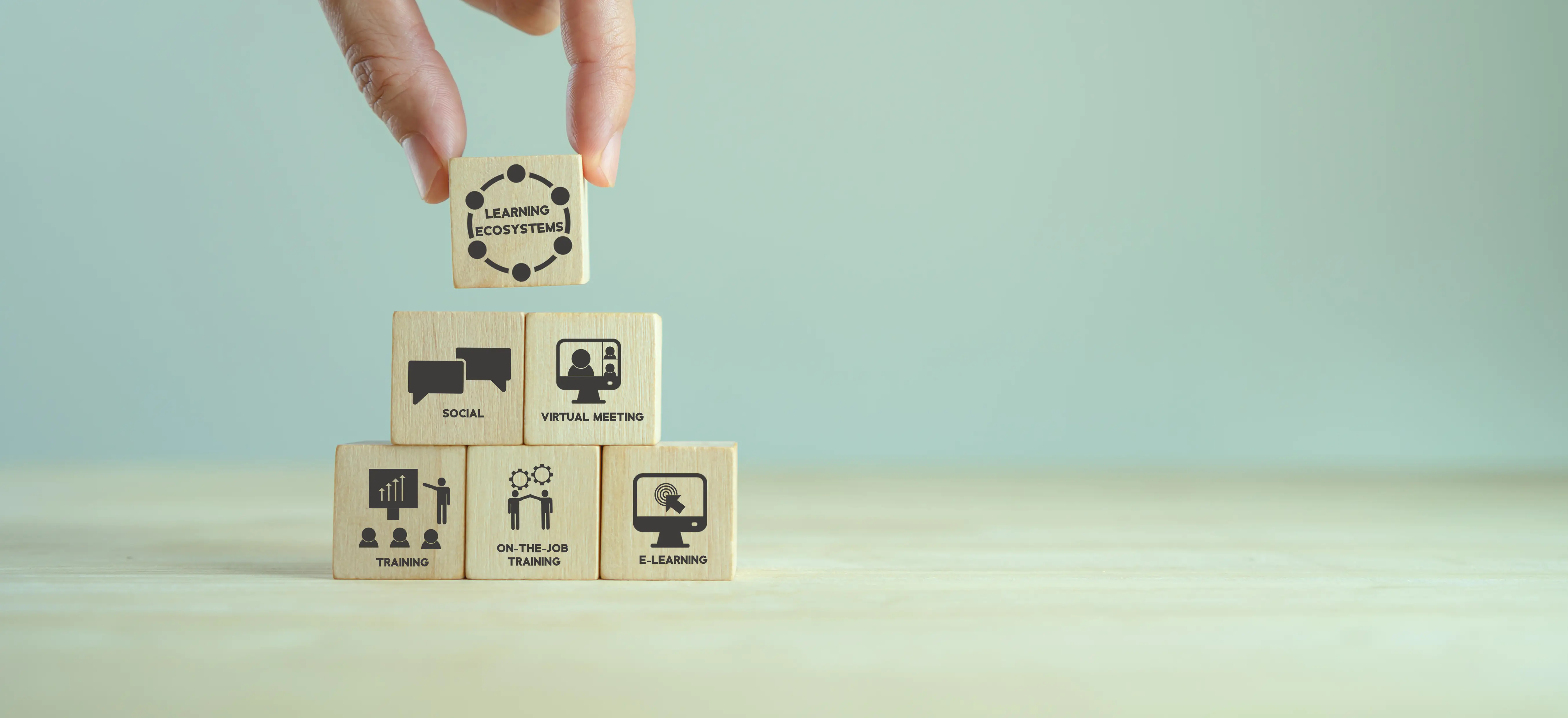 Philosophical Underpinnings of the New L&D Framework
If the future of work is here, certainly, the future of learning is also here!
Meet the Learner at Work
In the earlier days, work and learning were considered two separate activities. Today, things have changed; work and learning go hand-in-hand and must be fused.
Hybrid work has discovered a new way of working. It is futile to expect learners to find time for learning or training separately while giving up work. Learning needs to be seamlessly integrated into the flow of work and meet learners where they live; the systems they use frequently. Not to forget, it also needs to be placed within work context.
"That is the new learning – learning that meets the learners at work," said Dr. Vikas.
Make Technology a Foundational Block
Many business leaders think technology is just an enabling tool; the curriculum plays a significant role. They don't realize that technology is more than just an enabler. Technology as a foundational block that helps fuse adult learners and the curriculum. It is undeniably essential to leverage technology to:
View content development and delivery holistically
Map skills and competency outcomes with the content
Use automation for personalization and efficiency
"Every new technology creates affordances that impact the way you design learning. Technology-mediated learning is the reality," said Dr. Vikas.
Use the Learner-Centric Yet Guided Approach
The L&D framework should be designed based on the learner persona and a thorough understanding of the learners' expectations, preferences, and requirements. In other words, it needs to be more learner-centric yet guided while:
Being engaging, accessible, and personalized
Offering autonomy to learners
Providing guidance toward targeted outcomes
Considering these core underpinnings when developing the L&D architecture can help address learning/training challenges associated with a distributed workforce and the skilling pressure. It will also enable meeting the learning requirements of the workers.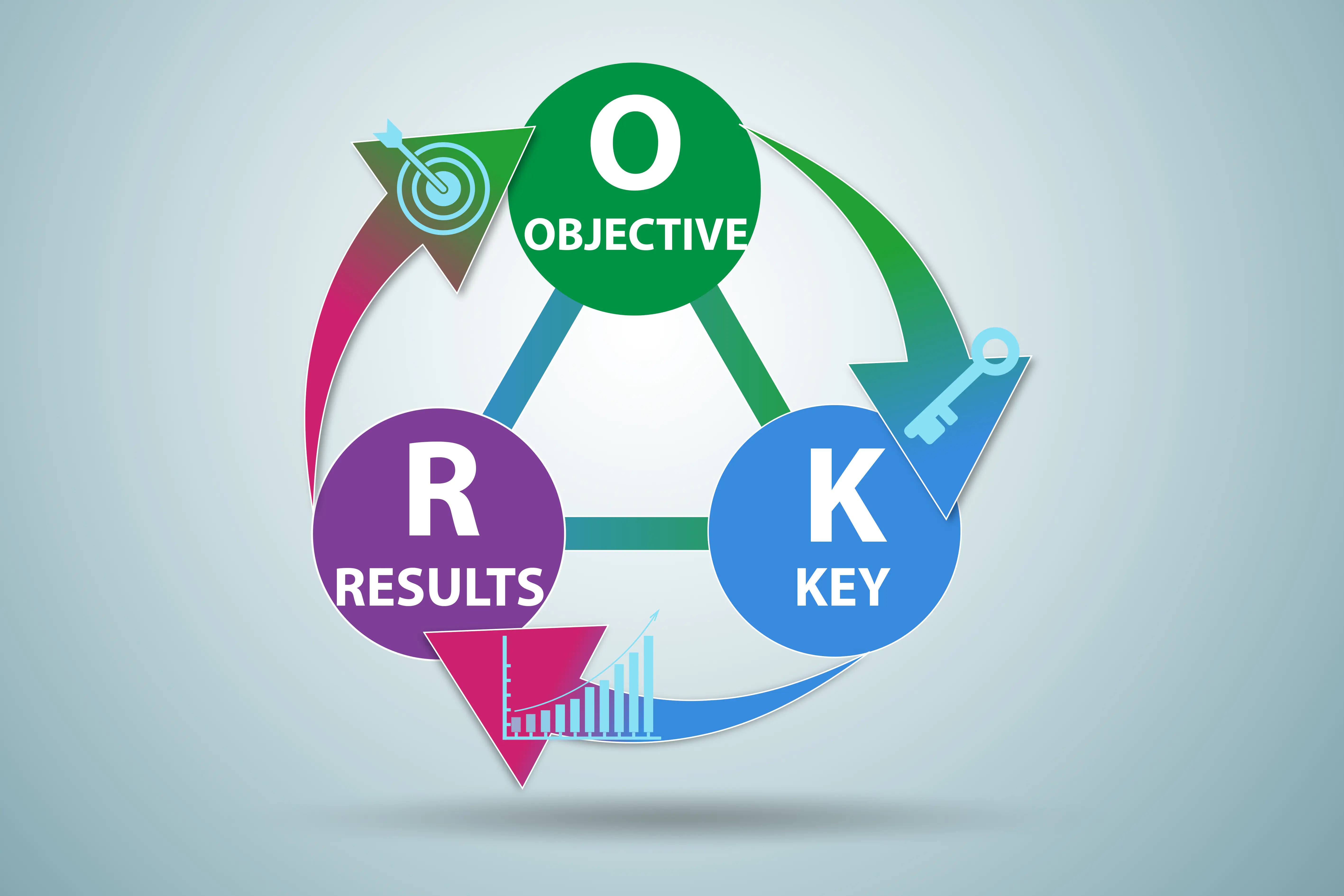 Aspects of New L&D Framework
Let us look at the key aspects of the new L&D framework to be leveraged for revolutionizing learning and training.
Build Learning Materials
The learning materials must be scalable, instrumented, rapid, agile, and accessible. They need to be digital and multimodal so that learners can consume them in their preferred form: classroom learning, eLearning, mobile learning, and microlearning. This also reduces the need to develop the same learning content repeatedly.
Harbinger helped a global training and competency management leader convert their courses to HTML5 using our xSMART framework and migrate the content to Xyleme LCMS. Our solution enabled content scalability, content delivery across various modalities, and more.
Engage Learners
Engaging learners for the long term with a personalized approach is critical for achieving learning success. Nudge-learning and content reinforcement tools like SprinkleZone are great ways to engage learners by delivering microlearning to learners at the right time and in the right context.
L&D should also focus on fostering active engagement and embedding interactive and gamification elements within the learning content.
Automate Processes
Automating processes helps improve content creation and learning delivery. Some of the best ways to automate processes are:
Automating authoring, publishing, and curation workflows
Building content migration templates
Using RPA (Robotic Process Automation) for content extraction, modernization, and translation
Integrating learning with other platforms
Providing bot-based learner support
Using automation solutions to support content discovery and suggest learning pathways from a single place
Analyze Data for Insights
To analyze data for insights, it is crucial to structure or instrument learning content and collect the right data to enable outcome measurement. The ultimate goal is to connect the learning curve with the skill economy by tracking the learner's progress.
Competencies and other insights are also important to measure the impact of learning/training on the learner's work performance. This can be achieved by integrating learning systems with continuous performance systems. You can also use competency-based learning frameworks, build custom dashboards/reports, and leverage course players.
A Final Word
With changes in work, L&D faces a swathe of challenges highlighting the urgent need to adapt and pivot. Our aim should be to focus on learner-centricity and allow learners to deliver exceptional outcomes by reaching their maximum potential. We should also look to thoroughly accept and progress toward the imminent future of work and the future of learning to make a difference in L&D.
If you want to know how to prepare best to enter the future of work, how to build the new L&D framework, or have any other queries, feel free to contact us at contact@harbingergroup.com.