Author: Sushant Saraswat
Posted On Mar 08, 2014 | 6 Mins Read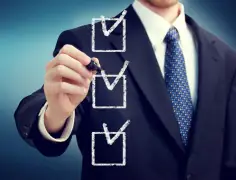 Enterprises and ISVs – big or small, outsource their software development work and rely on their development partners to bring their products to life. Software outsourcing has become a known practice to help attain and sustain the hard earned competitive advantage in the global marketplace.
It is true that the major advantages of outsourcing are cost arbitrage and quick time-to-market. However, in pursuit of these gains at the fastest pace, many enterprises and ISVs lose out in making a right choice. They inadvertently choose a provider which offers a standard set of services with less or no cognizance to customer's unique business or product goals. These goals could range from increasing business agility to reducing time- to- market, from market expansion to innovative product development and many more.
Over the years there has been a remarkable increase in outsourcing providers and all have their unique offerings and expertise. Earlier in my blog we had seen how Outsourcing has changed in 2014. In the face of such diverse and vast options, it becomes much more vital for an ISV or Enterprise to choose the right outsourcing provider.
In my opinion, the following guidelines can come handy for a company while making a choice of an outsourcing partner (or vendor), and provide the right direction to make an informed decision:
1 – Is the partner passionate about Technology edge – does he have emerging technologies expertise?
Emergence of a disruptive tech triad (as mentioned in my previous post) – Cloud, Mobility and Big Data, has resulted in landmark shifts in business strategies. An ideal outsourcing partner is adept to this tech explosion- scaling up his expertise and leveraging new technologies to benefit the client on a consistent basis. Their specialists and R&D teams are at the frontiers of all technology realms and they work tirelessly to provide innovative and best-fit solutions suited to the customers' business dynamics.
2 – How deep rooted is Customer Centricity in the partner's DNA?
We need to consider the human element in this technology transaction, as people are the most important element of doing business. Even if the outsourcer offers great tech solutions, but is indifferent towards customer service, the relationship is bound to be unpleasant and result in many production delays. This is generally the mindset of an organization with a short term vision. An association with a vendor with this vision could be detrimental to your organization.
A definite indicator of customer centricity is long term partnership/ multi-year association between a vendor and its clients.
3 – Do the domain expertise of the partner complement to your business?
Not all vendors are equal; they have a niche or a set of services in which they can be termed as experts or exhibit proficiency. As a client one should look into whether the domain expertise of the vendor is the right-fit for your requirements. Also, it helps if the vendor has prior experience in delivering solutions in your business space or vertical, for example in the recently emerged Healthcare IT domain, which is governed by a plethora of evolving rules and regulations, you would do good to choose a vendor who has delivered projects successfully in the Healthcare IT space, who can offer critical suggestions to the product from his experience and industry knowledge.
4 – Is the partner only focused on project executions or is Consultative Approach, Continuous Improvements and Innovation given importance?
Being well versed with software development life cycle for a vendor in this age is a given. What matters is what value addition the vendor can bring to the table? The client should choose and value a vendor who brings in a consultative approach instead of simply doing what has been told.
A vendor who can think from the end user perspective and suggest improvements in features, functionality of the product and works as a technology partner in true sense, is the ideal choice for a long term association.
5 – Does the partner delivery model align to Agile Development methodology?
In today's fast paced business environment, organizations need to constantly adapt to changing market conditions. To stay competitive in this scenario enterprises are turning towards agile development practices, which are highly collaborative, iterative and produce rapid delivery of software.
Vendors with flexible open architectural platforms that are agile enough to adapt to new, emerging and rapid changing technologies would find it easy to adapt to the changing requirements of the client and still deliver in the tight timeline.
6 – Does the partner have strong financial footing?
Before jumping on the wagon with a software vendor, the client should take a brief look at the company's financial stability, their ownership structure, inquire if the vendor is being acquired or acquiring other companies. Any of the above mentioned points can have a huge impact on your business term with the vendor.
For example, you have chosen and invested in a partner, now before completing the contract the vendor goes out of business. Imagine the setback your business would receive during this phase and not to forget the high cost of switching vendors.
Being financially sound would mean that the vendor can think about long term returns and provide excellent solutions to you and is not worried about simply short term monetary gains.
A good area to look regarding this would be how long the vendor is in existence, and if they are growing.
7 – Do you find the partner Flexible and sensitive to your evolving product needs?
As most of us would agree that there are bound to be changes in the requirements as the client gets better ideas about the features and functionality of the product being developed. Imagine if you have to move mountains to negotiate time and efforts for every minor change, when dealing with your vendor.
Most businesses today especially small to medium sized organizations would need tailored solutions to meet their unique challenges. A vendor who is willing to take time and sit down, discuss the technologies available and find innovative solutions that best suit your requirements instead of just presenting a one size fits all approach, would be the most sought after.
8 – Is the partner trustworthy- Adheres to security and confidentiality aspects?
One of the major worry of a client is will his data and intellectual property be safe in the hands of an outsourcing vendor
Make sure that your vendor will go by your privacy and intellectual property policies.
Also check whether the vendor conducts regular security and network audits within his premises
Whether the tools, technology and process are in place to prevent leakage of sensitive data
Does the vendor care about corporate ethics- a good idea can be got from existing customer testimonials.
The above mentioned guidelines can be utilized by an enterprise and ISV while selecting an outsourcing provider. Do share your experiences with IT outsourcing and more factors which can be added to the checklist, in the comments below.