Author: Sushant Saraswat
Posted On Sep 10, 2013 | 5 Mins Read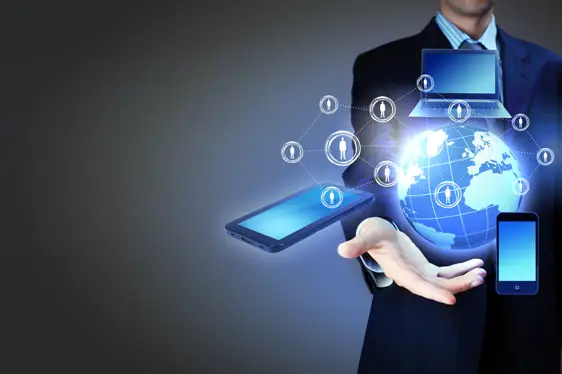 Mobility now ranks as one of the top most priority for today's modern enterprise, and think tanks of organizations are mulling with the objective of developing viable mobile strategies. These mobile strategies can result in enhanced customer satisfaction, improving sales efficiency, setting up new channels or improving internal communications.
According to a Gartner report , over the next 5 years, 65% Enterprises Will adopt a mobile device management solution for their corporate liable users, the growing number of enterprise mobile devices and their adoption has increased the demand for mobile enterprise applications. To meet up with this demand, ISV's need to mobilize their existing applications- not only replicating the existing applications on a mobile device, but creating an entire new array of mobility solutions.
The mobility solutions which can bring maximum possible derived value by fulfilling business objectives and integrating enterprise apps and data in a unified manner, while at the same time reproducing the comfort and ease of using consumer mobile apps. Hence, it is of paramount importance that ISVs implement their enterprise mobility strategy with great caution and are guided by a knowledgeable mobility partner.
According to my analysis of the current play in enterprise mobility space, following are some important factors organizations consider upon when choosing an enterprise mobility solution partner:
1- Exposure to Agile development models
Mobility being a relatively new domain, firms are bound to have iterative changes in strategy and requirements, hence it is critical for firms to find a partner who is familiarized with the use of agile business models and one who can provide innovative yet proven approaches to a fruitful launch of mobile initiatives. Enterprise mobility specialists with flexible open architectural platforms that are agile enough to adapt to new, emerging and rapid changing technologies will enable enterprises to jump-start their mobility plan.
2- Data Security Cover
Information Security has always been one of the top concerns for organizations. Mobility adds new twists to this with factors like endpoint ownership, not one common and prevailing operating system, short device life cycle and the current state of mobile security tools. As mentioned in my previous blog-post enterprises will choose a mobility partner who will provide complete security cover on aspects like device level security, data-level security, end to end encryption, identity management etc.
3- Deployment flexibility and Scalability- Offering Cloud and On-Premise Deployments
For many organizations, high expenditure of enterprise mobility solutions is one of the biggest hurdles to its adoption. The majority of enterprises are on the lookout for solutions which do not require a considerable upfront investment.
There is a growing interest among IT decision makers towards SaaS based mobility solutions. The solutions which can be rapidly deployed and enable enterprises to deliver their key business applications in a cost effective manner by eliminating infrastructure investments.
An Enterprise mobility provider offering both cloud and on-premise deployment options for Mobility solutions with the flexibility to migrate from one deployment to the other if needs change will definitely score some brownie points.
4- End-to-end Mobility Services and Support Capabilities
Clients often start small with pilot projects or division specific requirements. But they soon realize that they have broad long-term needs that span the entire firm from service inceptions to design to implementation through to deployment. With mobility becoming a significant part of organizational strategy, clients would need more than a point solution, so they would consider the end-to-end breadth of their mobility needs- including long-term support and enhancements.
The number of published applications by the Enterprise Mobility provider (directly or indirectly) would reflect the capability to handle the application store norms and processes. This will boost the client's confidence in the Enterprise Mobility (EM) provider.
5- Deep Technical Skills across all platforms, devices
People today are using multiple devices like smart-phones, tablets, laptop etc. and it is not necessary for them to have the same underlying OS. EM providers showcasing their capability of developing hybrid applications which work on most platforms without much change to the code would rate them higher and make them a preferable choice.
EM providers who focus on hiring talent with a mix of creative and design oriented background and cultivate strong culture of user experience within the development team would significantly boost their chances.
6- Industry expertise and Subject Matter Experience
Enterprises want to go beyond simply putting applications on mobile. They would want to know how mobility will be driving business transformation and creating new opportunities for customer engagement. This level of insight requires more than just interface and technology competence, clients need help with business process consulting, change management and understanding of transformational matters specific to their industry.
7- Rapid Time-to-Market
With shrinking timelines to deliver solutions and the constant race to gain one up on the competition, Organizations need a mobility partner who can rapidly develop and deploy mobile solutions using industry standard development environments. EM Providers who think ahead in terms of cross platform, reusable common components, apply principles of rapid app development like- MVC (Model-View-Controller) patterns, automated testing and has a profound understanding of the review process, can save a considerable amount of time to publish a store ready app.
The above-mentioned factors give us an insight into the criterion organizations ponder upon when deciding on an Enterprise Mobility partner. To state in a nutshell, Enterprises will seek out a partner which can integrate key enterprise systems or transpose their mission critical legacy systems seamlessly on powerful mobility solutions.
References: