Enhancing Decision Making with Linked Open Data Cloud
Asheesh Choksi
Posted On Oct 23, 2015 | 4 min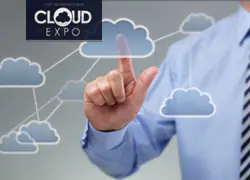 The market for smart apps based on wearable devices or other IoT devices is growing multifold. This has become possible in recent times with the advent of open data and cloud computing. Additionally, there are better and reliable ways to solve the problems to make businesses more effective and to improve human lives. For example, we could extract business intelligence to solve the problems pertaining to transport, parking, weather, environment and healthcare with certain open data sets mixed with Big-Data technologies.
Are you looking to exhort the potential of open data cloud with advanced analytics based on probabilistic reasoning and machine learning? Or from a fundamental level you want to know what open data cloud is and how to access it? How does this new concept provide you the ability to compute and provide more effective recommendations to solve some major problem?
We will discuss this upcoming domain that provides exciting range of possibilities for innovation.
Harbinger Systems had a speaker session: 'Harnessing the Power of Linked Open Data Cloud for better Decision Making' at Cloud Expo West, on November 3rd 4:40 to 5:15 PM, at the Santa Clara Convention Center, CA. We also covered a case study on the development aspect of a smart app for healthcare purposes based on open data sets in cloud