eLearning Effectiveness Enhanced Through Social Learning
Deepali Tharkude
Posted On Mar 23, 2011 |
I was recently reviewing some eLearning conferences planned for 2011; Learning Technologies, ASTD International, Masie's Learning, Learning Solutions Conference & Expo and a few others, and the one thing that kept popping out at me was "Social Learning". There were several tracks in each conference that addressed the "What, Why, How, Who" of social learning.
It looks like social learning has been claimed to be one of the two top focuses of learning today (the other being mobile learning, which I'll cover in another blog).
So let's look at learning in general and the three main modalities through which it can be imparted. There's the traditional classroom training, online elearning and now social learning. We all know the advantages of elearning over classroom training, but most students of elearning courses find that even with the best courses, there is a missing element that could have further enhanced the learning effectiveness. What they miss in elearning courses is social interaction with other students and the teacher. Hence the key to enhancing learning effectiveness is to blend social interaction with elearning.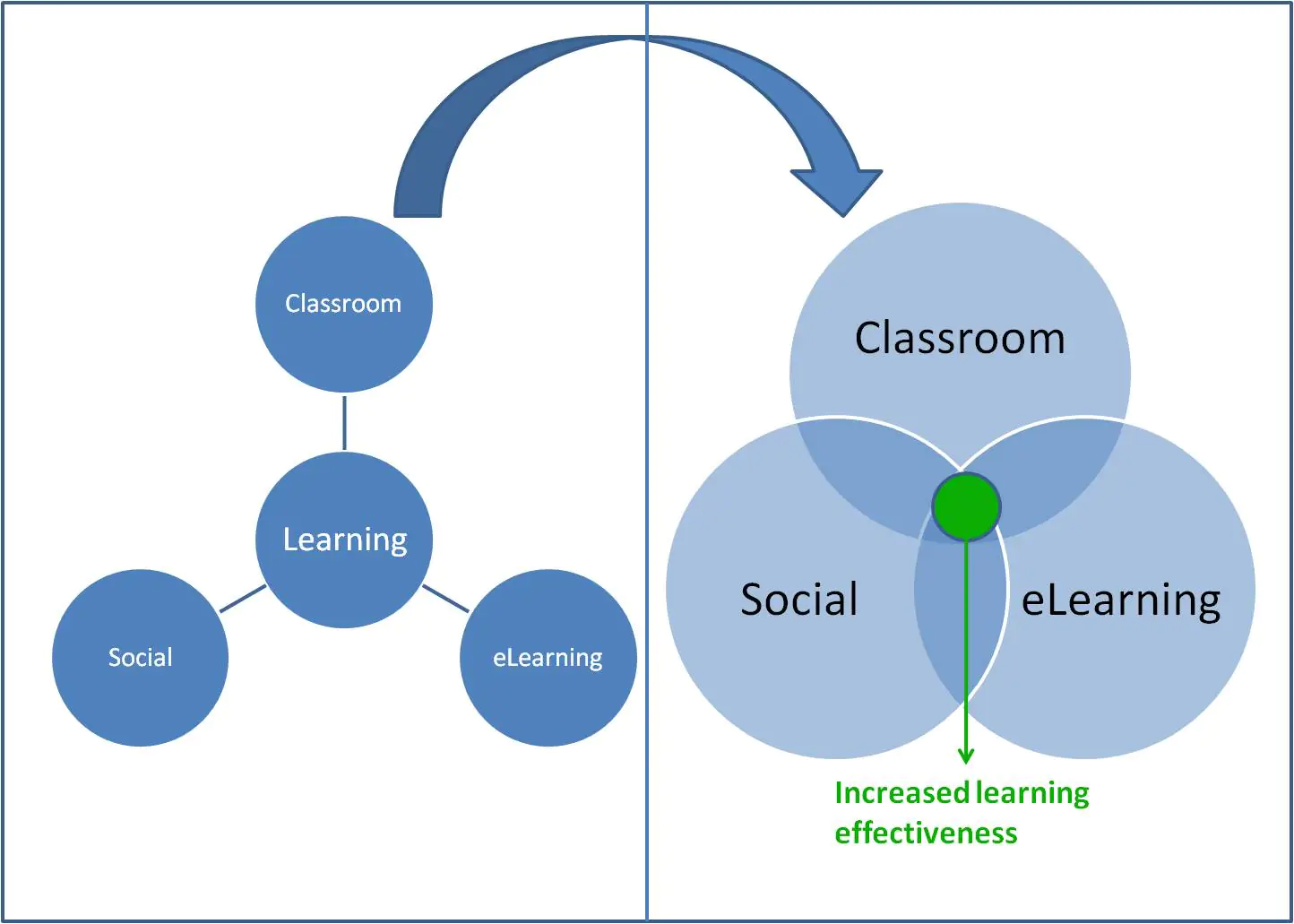 And now, with the latest technologies, social interaction within elearning courseware is easily achievable. Elearning can now include online discussions, polls and debates through blogs and other online forums. The Course Administrator can use Twitter feeds for course updates. The course itself can have links to various podcasts, videos and even online multiplayer games to enhance learning. However, like with elearning in general, the key rule for creating meaningful social interaction within a course is setting the learning "context". Without the context being set, it is difficult to keep the interaction focused on the topic. Some other tips to keep in mind when integrating social interaction with elearning are:
Ensure that the social interaction is moderated – The role of the Course Administrator is critical so that the interactions are supplemented with more information, answers and clarifications.
Keep debates and discussion simple and don't link them with further learning topics in your elearning course.
Encourage blogs, comments on blogs, RSS feeds from the blog.
Keep the instructor's blog posts short and ask students to comment on them.
Link to podcasts, videos, articles or other online reading material from the blog post as well as from the course.
Avoid integrating chat with social interaction – like I said, social learning can be effective only when it is in context with the learning material and online chats will only take learners away from the context and thus away from learning.
Try to use only free social interaction tools – Blogs, networking sites and other forums where learners don't have to "download" or "install" anything. They can just log on and start interacting!
So go ahead, fill in the missing element in your elearning courses and tell me what your learners say!