eLearning Content Aging: Are You Even Thinking About It?
Author: Minal Ghorpade
Posted On Aug 12, 2022 | 5 Mins Read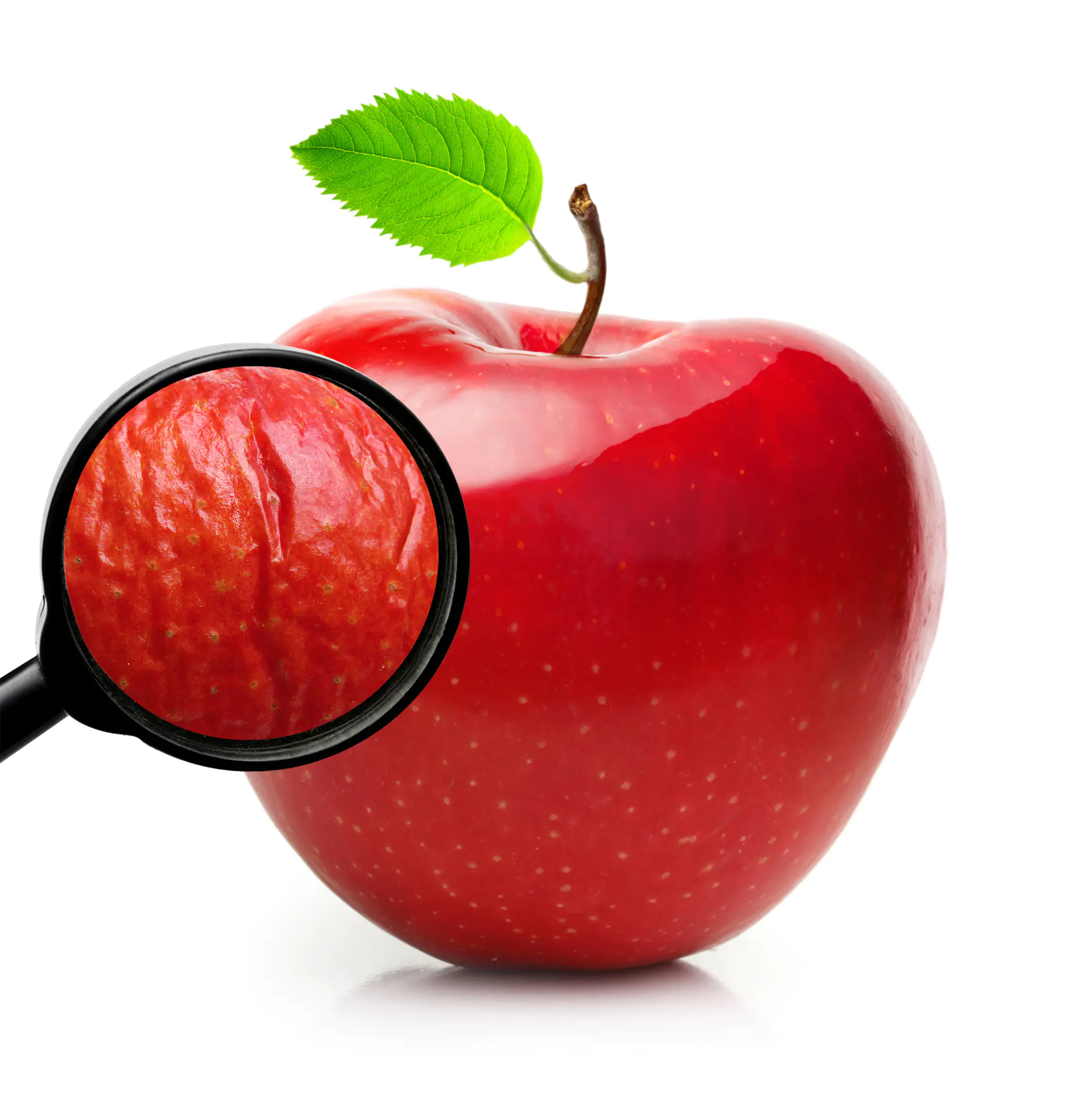 Did you know, according to Skill Scouter, the eLearning industry has grown by 900% since 2000? Furthermore, Global Market Insights expects the global corporate eLearning market to reach a valuation of approximately $450 billion by 2028. Clearly, online learning has immense potential for growth and a booming future.
Given the potential and possibilities the eLearning space has to offer, more companies are choosing digital platforms for their corporate learning and training needs. Moreover, they are spending billions of dollars on custom eLearning content development as well as content transformation and migration to upgrade eLearning courses and training modules.
This is, in fact, a wise investment as it helps companies improve L&D and training efforts for their employees.
According to a 2022 Brandon Hall Group research study, eLearning modules and microlearning are 74% effective in engaging learners and achieving learning and business outcomes. Another Brandon Hall Group study reveals that eLearning typically requires 40-60% less employee time than learning the same material in a traditional classroom setting.
While online learning is the need of the hour for employee learning and training, it is equally important to regularly update your eLearning courses to avoid the problem of content aging. Using aged content in your eLearning modules can prove more detrimental than not implementing eLearning at all.
What is eLearning Content Aging?
As the name suggests, content aging is a concept associated with the age, quality, and relevance of eLearning content. For much of eLearning, standards change every few years, based on newer discoveries and technology updates:
From SCORM to xAPI
From Flash to HTML5
Tool upgrade
From basic accessibility support to WCAG support
From 3D design effect to flat design
From shade effects to plain colors
From static to responsive design
From simple interactions to 3D and gamified interactions
From long courses to short micro-learning modules and more
With that rate, it is most likely that the foundation of your training material will age every few years.
Although eLearning has proved to be extremely effective, all efforts could become futile if the course content is outdated or design is not engaging for learners. Hence, it is not enough to only have eLearning as a part of your business strategy; you also need to plan for 'eLearning updates'.
A metric to measure course life is to count the age of the course based on the last update. The higher the content aging, the higher the chance that the content is not effective. Ideally, every content product manager should aim to have the content age of less than 3-4 years, based on the size of the library one is responsible for.
Why Upgrade Your eLearning Content?
Technology, techniques, laws, ecosystems, and the way people work change with time. Therefore, it becomes inevitable for organizations to revamp their old, obsolete, and aging eLearning content and transform them into relevant, up-to-date, and more engaging content.
As the digital arena transforms at a rapid pace, it positively impacts the eLearning industry. At the same time, it creates the need for organizations to upgrade eLearning assets even when they may be instructionally sound. This is because most online courses become outdated, obsolete, and irrelevant in a very short period of time.
What are the Problems Associated with Learning Content Aging?
Incorrect latest information
Ineffective learning and training
Unhappy employees
Unnecessary costs and workload
User frustration
Wasted time and resources
Reality Check
Training employees is one of the most important factors associated with an organization's growth, stability, and success. And eLearning is a widely adopted technique to help employees learn based on their needs. Learning solutions have evolved instructionally from long self-paced learning to microlearning modules, gamified learning for extrinsic motivation, and nudge-learning for reinforcement of content.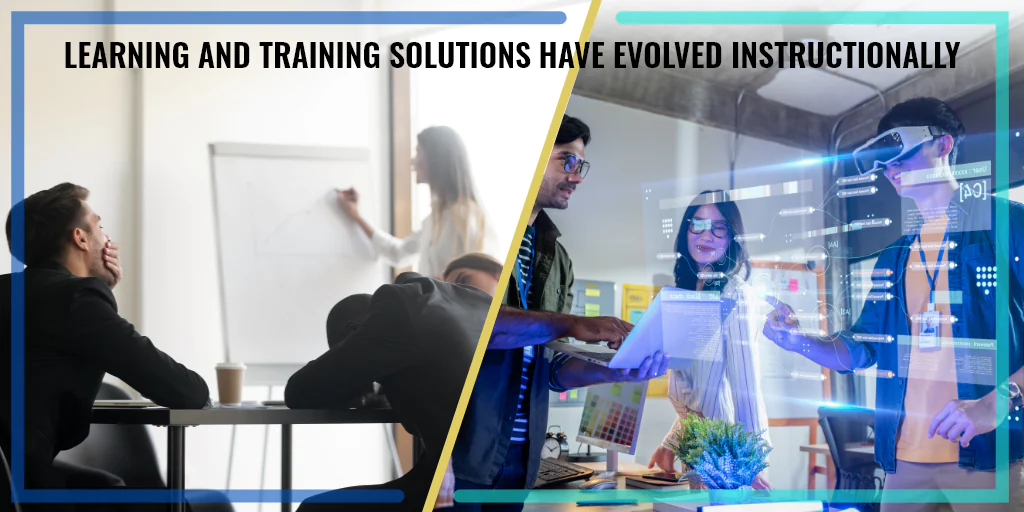 These instructional techniques delivering a complete experience to learners, that too at the point of performance, was completely missing in earlier years. So, while one focuses on content aging for content updates, it is also important to update the instructional approach of the content.
Is Your eLearning Content Getting Obsolete? Look Out for these Content Aging Indicators
Now that we have a fair idea about content aging, let's learn how to identify aging content in an organization.
Below are few indicators that can help:
There is too much content, but no one knows how to access it
Your product or service has evolved over various releases and designs, but your content hasn't
There is redundant content with different versions or information
Content fails to serve your users and doesn't inform or guide them to take action
Content is not accessible on latest devices or browsers
Support desk is busy handling issues in older courses
Legal compliance business threat bothers you and the management
Usage of courses is reducing
Ratings of the courses are reducing consistently
There could be several reasons responsible for aging content like time, budget, tools, and resources. But the problem of content aging must not be put on the backburner. There can be creative ways to focus on aging content while new custom eLearning content development is always the focus.
Tech Debt and Content Aging: Are they Similar?
One common way people try new ideas is to look at a similar problem in other industries and apply those proven techniques in one's industry.
Tech debt owes its source to software developers who work on the motto of fast product development to yield quick proofs of concepts (PoCs); or products being in market for a long time. And once successful, product development continues at a fast pace to meet market demands.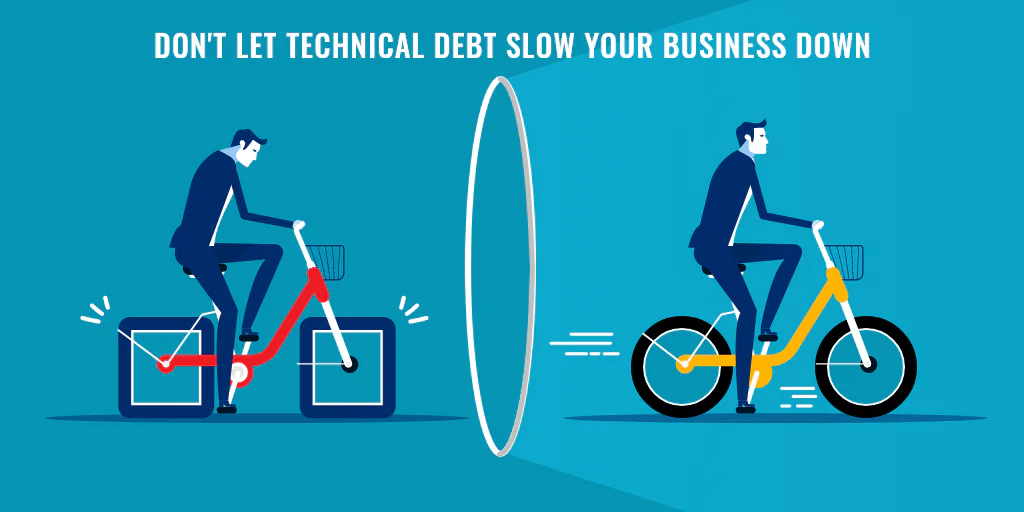 As product grows, even while all best practices may have been followed, over the years, it leads to:
Backlog of customer-reported issues
Technology degradation due to change or upgrade in technology
Performance issues due to poor coding practices
Deprecated features as people stop using some features
The Solution: Update What is Necessary
Understanding tech debt is not always straightforward. Similar to content aging, it is also true that tech debt can't be avoided but minimized. As a product manager plans for new features to be released in a product, it is essential for them to also add tech debt-related items to be planned as part of the roadmap.
Just like tech debt, every content aging issue need not be resolved. However, you should try to get answers to the following to find the best solution:
Does it increase customer satisfaction?
Does it increase ROI?​
Does it increase the business demand?​
Does it increase the value of the product? Can you charge higher because of the updates in the content? ​
Does it help improve the valuation of the company?​
Does the upgrade cost justify the increase in value?​
eLearning Content: When and What to Upgrade?
Whenever you need to address a content aging problem, there is no need to follow your gut. Instead, make note of the following to make a smart move:
Study support tickets to understand the issues and customer dissatisfaction
Study product usage. Understand if it is increasing or decreasing
Note the criticality of issue. See how much damage any issue can make if not addressed on priority. Remember, not everything is critical!
Understand if the customer demand is increasing due to external factors such as change in laws, ecosystem changes, and change in the way people work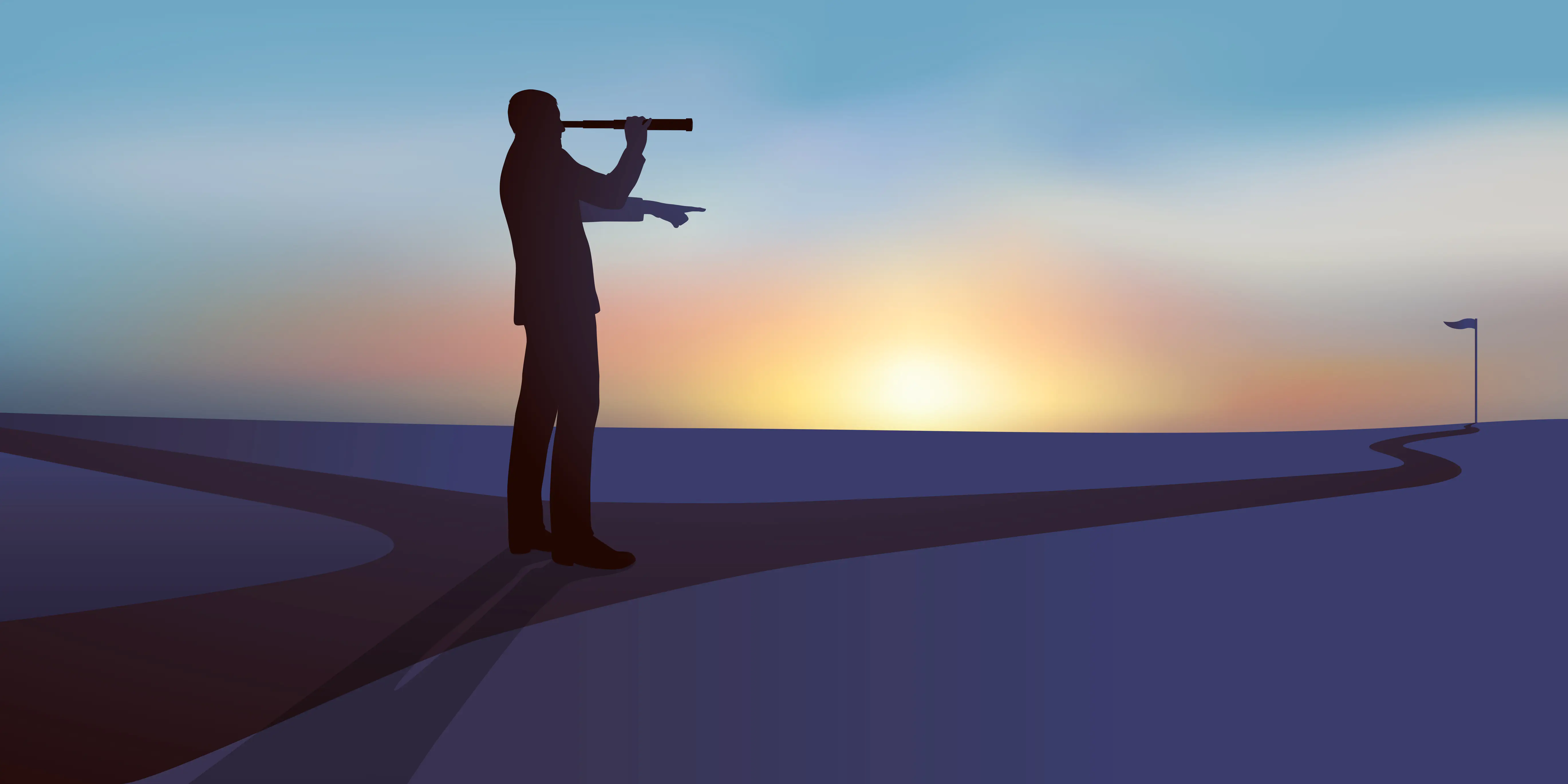 Based on Harbinger's experience of working with various content providers, here are few categories in which one can divide the aging courses and ways which our customers have been planning in an organized way:
Category 1: No content changes required. Simple design or tool updates required
Outsource to a reliable partner after setting standards. High involvement in setting standards. The partner can ensure quality deliverables and project management on an ongoing basis.
Set a goal for number of courses per month based on the budget.
Prioritize courses based on demand and usage.
Category 2: Major content updates required
Set aside SME time every week for some updates or find a partner who can provide SME services
You may need higher budgets for these courses
Prioritize courses based on the usage and criticality of content updates
Category 3: Major instructional design updates required