Data Analytics – Power of Data and Insights in Healthcare
Author: Sushma Joshi
Posted On Sep 01, 2021 | 5 Mins Read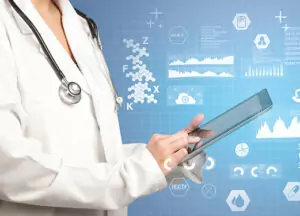 There is a profusion of data in healthcare today. Patient histories, vitals, radiology images, demographic data and so on – data generating points are multiple and keep getting added every passing day. The one aspect that distinguishes this data from many of the others perhaps is that healthcare data isn't linear. In fact,it is complicated, multifaceted but immensely useful. Healthcare data can be used for descriptive, diagnostic, predictive and prescriptive purposes. The applicability can be as diverse as one can imagine.
According to current estimates, around 2 to 25 exabytes of health data exists. Given this reality, some pertinent questions that one could ask are: Is the potential that data offers, true or is it hype? Is relevant data readily available or do caregivers have to go out of their way to access the data? What are the challenges when it comes to interpreting and leveraging the humungous volume of data that is generated?
This theme was central to the discussion at Harbinger Group' HealthTech Power Hour session titled 'Healthcare Insights from Data.' The session was graced by two accomplished Healthcare experts, Dr. Krishna Reddy Nallamalla (Country Director at ACCESS Health International) and Dr. Kevin Trice (CEO & Co-founder at Pulmonary Apps). The discussion was hosted by Prashant Khambekar (SVP, Harbinger Group).
This post covers some of the key points discussed during the Power Hour panel discussion. The recording of the entire session has also been made available at the end.
You may not want to miss it!
The panelists, both practicing doctors and the host an experienced technologist, shared their experiences and perspectives on how data presents a potential opportunity to enhance different aspects of healthcare through the insights that analytics or AI can provide.
What Makes Healthcare Data So Useful?
While talking about his experience with data in day-to-day work life Dr. Reddy gave a very interesting perspective on how the same data can be used by him in different ways as he wears multiple hats – that of a clinician, a health care manager, a public health professional, a policy maker or a Payer. He elaborated by saying that to a clinician the data may prove useful for making predictions, but the same data may be used by a Payer to assess the risk of the person who is insured with them. This goes on to prove how there are immense possibilities when it comes to leveraging data.
According to Dr. Trice, intelligence that data can provide can be optimized only if "you have accurate data, actionable data, or right data."
Qualitative vs. Quantitative Data
For individuals working in the healthcare sector, data is an intriguing topic to discuss. It determines what a patient is going through. The value proposition of such data varies depending on how it is viewed. Moving from bedside to bench side, the perspective of data changes depending on whether it is considered one-on-one or for a large group of patients. It is therefore crucial to ensure that data collected by the digital vital sign monitors is correct and there is no preponderance of data that is background noise or useless data.
Dr. Trice further categorized data in a clinical landscape thus: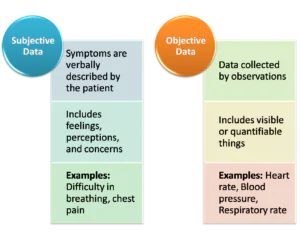 He emphasized that both the subjective and objective clinical data are equally important.
Everybody on the panel agreed that with technological advancements, there are plenty of opportunities for data to revolutionize healthcare. Technology is indeed successful in breaking the barriers to healthcare outcomes our panelists believed.
Technology as an Enabler: Use of ML and AI in Healthcare
Embracing technology and democratizing data access will facilitate seamless data distribution and generation and application of insights at scale. Data analytics, AI, ML, and Natural Language Processing (NLP) are all being utilized to generate insights and help doctors give better treatment to their patients.
Dr. Reddy gave some food for thought on how AI technology is transforming data to optimize care.
Treatments are fine-tuned and personalized, based on the learnings from the dynamic data captured at the practice level as also the diagnostic skills of the practitioner. AI works as a clinical decision support system by providing accurate analysis of real-world data. It has the potential to democratize cognitive healthcare capabilities. AI also helps transcend geographical barriers, giving access to remote, underdeveloped locations worldwide where obtaining an expert radiologist or pathologist is a lost cause, added Dr. Reddy.
The ability to store, structure, and utilize healthcare data in the real world determines its exact potential. In the age of AI, the next generation of advanced healthcare will require healthcare providers and technology partners to handle the data securely and adequately. The future looks promising, and it's time that healthcare professionals use data to their advantage, the panelists believed.
To learn more about the value of data in healthcare, watch the Power Hour session, now available on-demand.