Author: Marketing Desk
Posted On Apr 18, 2016 | 1 min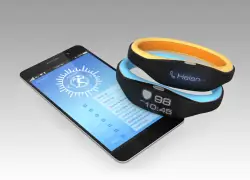 The connected healthcare market, comprising of wearables and mHealth apps is poised to reach $117 billion by 2020. With an increased focus on outcome-based care, wearable devices, and smartphones along with improved network infrastructure are acting as enablers for this transformation.
In Connected Health, Harbinger provides new possibilities for patients to engage with providers enabling progressive communications for quality and effective patient care.
With over 10+ years of experience in delivering quality healthcare applications for customers, our work has resulted in improved collaboration between patient and physician, reduced operational costs and higher quality of care by helping hospitals attain higher HCAHPS (Hospital Consumer Assessment of Healthcare Providers and Systems) ratings.
Experience the Connected Healthcare Success Stories by Harbinger Systems:
Talk to our Healthcare Experts today and explore how we can help in your healthcare IT business needs. Contact us now!