Author: Prachi Kulkarni
Posted On Jul 12, 2010 | 2 Mins Read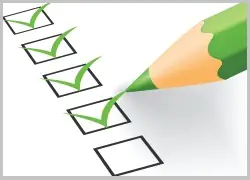 In today's computer dominated world crowd sourcing is an important aspect of software. Various social media /portal integrations provide immediate feedback, and make the user a very rich contributor in how an application looks. With distributed delivery, the application is easily available across the globe on various devices to various demographic users.
Naturally, usability study is of prime importance in product development today. Usability analysis results in ease of learning, ease of use and navigation. Apart from typical usability studies like Focus groups and Heuristic studies, now a days there are specially devised methods and guidelines for Mobile application usability, Social Media portal usability etc. that contribute in enriching the distributed and social flavor a product. All of this helps keep the user focused on the product making it compatible with the principles of Attention economy .
Recently, we conducted Heuristic and Card sort usability for some of our products. There were some interesting findings there:
We found that feedback from users familiar with various web portals, social media forums – in general users active on the web – was very valuable. This was so, because most of the products are trying to become more interactive, and crowd facing. This results in a lot of web 2.0 flavor in the product- be it FaceBook Twitter integrations, forums, chats or availability on mobile. So the users' familiarity with lateral domains like web 2.0 and social networking helps a lot in this study.
Another interesting conclusion was early application of usability principles in the product lifecycle. If we apply usability analysis techniques, at the time of designing wireframes, it saves a lot of time and makes the output look really great! The resulting design is based firmly on user feedback, which added to the products appeal in addition to reducing design iterations.
Usability of a product is valued forever. The popularity of a design is always determined by how effective and useful its users find it. Many inventions are a result of user feedback that prompted a design change. In the cyber world also, usability is and always will be a dominating factor. So adapting to usability principles throughout the design and development phase of product seems to be the way to go.