Choosing MBaaS for Your Enterprise App
Author: Maheshkumar Kharade
Posted On Apr 13, 2015 | 1 min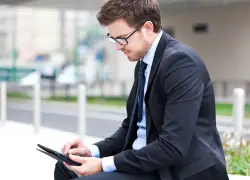 Until recently, business applications of cloud Computing revolved around Infrastructure as a Service (IaaS) and Software as a Service (SaaS). But over last year or so, adoption of Platform as a Service (PaaS) is equally picking up its pace.
PaaS has started to emerge as an answer to these demands and MBaaS is a specialized term falling under the greater umbrella of PaaS. MBaaS i.e. – Mobile Backend as a Service, is a specialized form of PaaS for developing mobile apps. MBaaS has shown good potential for speeding up app development, with easier way of implementing and replicating backend services such as data connectivity, visualization, security etc. for cross platform mobile apps. At high level, most of the MBaaS platforms provide support for below components:
User Experience
Usage Analytics
Flexible and Extendable architecture
Identity management
Security
Data Integration
Platform Support
In my recent article, Choosing MBaaS for Your Enterprise App, published on Apps World blog site, I have summarized Harbinger Systems' experiences and understanding by providing insights into some of key attributes and components to consider while selecting an MBaaS framework.
You can view the complete article here.