Catering Industry – Growing by Leaps and Bounds, and Sustaining Beyond
Utkarsh Mahajan
Posted On Sep 18, 2018 | 5 Mins Read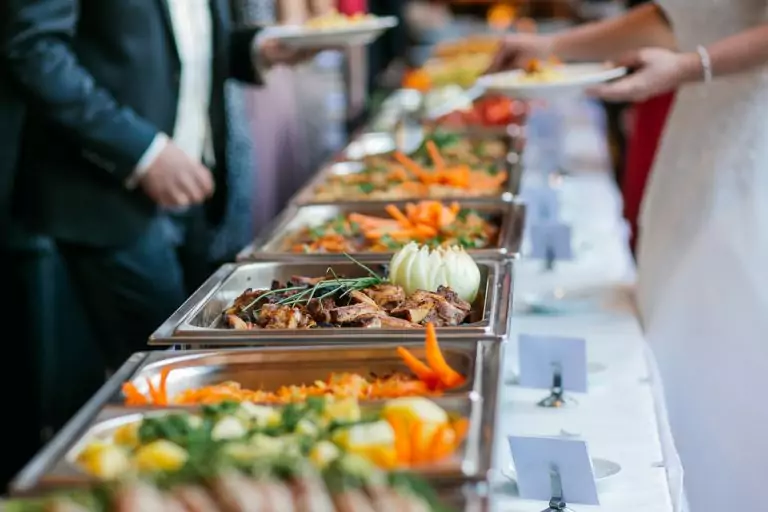 Catering industry in the United States has grown at an exponential rate in the last decade. In 2017, catering accounted for 11% of the foodservice industry sales with revenue of $12 bn. Caterers have introduced newer menu items and are providing a wider range of services than before to meet the increasing client expectations. Households and businesses are hosting more catered events, and as per projections, the catering industry will continue to flourish at a rate of 5-6% through 2019, as compared to a much lower, 1.8% growth rate from 2013-2018.  Many big restaurant brands have also started exploring catering as a revenue generation option.
So, what is factoring this tremendous growth? Here is what I think:
Increasing Reach of Technology – For the first time in the history of food service, the power of ordering is literally in the hands of consumers.  This acts as a direct link between consumers and operations and speeds up the entire transaction cycle. Mobile technology has made it easier for customers to reach out to caterers through a couple of clicks.
Healthy Consumer Spending – Statistics show that the average catering order value has increased by 65% in the last one year. This considerable growth has been aided by increased consumer spending and corporate profits. More and more households and businesses are expected to host catered events and opt for contractual meals for parties, weddings luncheons, schools, hospitals, and trade shows. Caterers relieve them of the worry of running the meal program, and they are free to focus on their core event or program.
Rise in Catering Avenues- Catering avenues have diversified significantly over the past couple of years. Apart from the traditional event catering, newer forms of catering like mobile catering, boxed lunch catering for businesses, airline and rail catering are on a rise. Full-service catering companies that provide room decorations, lighting and table settings, along with food, are being sought by many consumers. With so many channels available for catering, it is only natural that the industry is growing significantly and will continue to do so.
Better Packaging – Improved packaging technology like temperature control containers make sure that the food you receive as a boxed meal, or consume at an event, tastes and looks as good as at a restaurant and does not spoil. This is a lucrative proposition for consumers who want their guests or customers to enjoy fresh and good quality food without worrying about cooking or maintaining it.
The exceptional growth in the catering industry is commendable. It has paved the way for new job roles, processes and responsibilities.  It is crucial that you set the right standard for all stakeholders involved including third-party delivery partners, to support the growth in your consumer base and services. This requires training your employees and partners on the ins and outs of your brand, how you want your food to be packaged, how you want it to be delivered, etc.
I shall expand more on the role of training in catering leadership development in my next blog. Stay tuned, and feel free to share your thoughts below.