Big Data and Cloud- Oracle Open World 2013 Highlights
Author: Nassif Malouf
Posted On Oct 15, 2013 | 3 Mins Read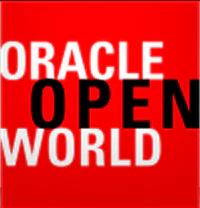 I recently attended Oracle Open World 2013, held in San Francisco from Sunday 22nd Sept through Thursday 26th Sept in the well-known Moscone centre. As we know, Oracle Open World (OOW) is the single largest get-together of technology entrepreneurs, Oracle Customers, Systems integrators and Oracle Partners.
Larry Ellison kicked off the annual event attended by 60,000 people from 154 countries with his keynote on Sunday night. He introduced Oracle's new database 12C with a new "In Memory" option – essentially a faster database architected to meet the demand of today's data intensive environment. Larry laid the foundation for the rest of the conference where the focus was on Social, Mobile, Cloud and Big Data. He delved deep into these areas and shared these interesting statistics:
Today there are 9 billion devices, comprising of PC's and smart-phones
The byproduct of these devices is huge amount of data, of which 90% was created within the last two years
There are 6 billion mobile phone subscribers which is roughly 87% of the world population
The rise of social in the enterprise which he termed social "Is Business"
Average age of enterprise applications is 20 years
20% of world data is structured and the remaining 80% is unstructured
As one can easily make out from the numerous thought-provoking sessions during the conference, the topic of big data received a good amount of coverage. Oracle shared how they have opened up data analytics to users who are not familiar with map reduce in Hadoop. By integrating Hadoop with Oracle SQL engine one can run data analytics on Hadoop or Oracle database using SQL.
The next big focus in Oracle Open world was Cloud. Executive Vice President of product development, Thomas Kurian introduced the new cloud based Oracle application offerings. Oracle is now offering all of the application products in the cloud- Infrastructure as a service (Iaas), Platform as a service (PaaS) and Software as the service (SaaS). The entire technology stack (Storage, Servers, Virtual Machines, Operating systems, Database, Middleware, Applications) are now cloud Enabled! Oracle termed its own offerings as secure, "enterprise-grade" and "fully configurable". On stage demos of Oracle Cloud CRM, HCM, Hyperion, Peoplesoft were presented to much excitement.
Overall, it was a great experience to attend Oracle Open World-2013. Oracle moving its technology stack, Storage, Dbase and applications to the cloud was a significant highlight. It will be interesting to see how Oracles's 12c database makes a mark in the enterprise mindshare. It certainly looks promising according to Ellison to "just flip a switch" and database will work at speeds of at least 100 times faster!