Apple watchOS2
Marketing Desk
Posted On Sep 09, 2015 | 2 min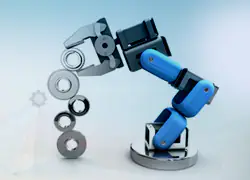 Many of the test automation mechanisms work well for applications having a fixed type of behavior that does not change from one client to another or does not change by changing configuration.
But today, many of the applications are highly configurable and customizable. Their user interface and business workflow get altered for every customer.
Most of the automation suites perform well as long as there is no change in the UI. Such automation suite is built for one customer, however, it fails to perform for the same application if it is customized for another customer or used with a different set of parameters in the configuration file.
This results in a huge defect leakage and customer dissatisfaction as the customization does not get tested and it is simply impossible to test the application manually for every customer. Not to mention, the huge effort required to maintain the automation scripts due to UI changes.
Harbinger Systems hosted a live webinar "Automation of Test Automation" on September 30, 2015. Attendees gained insights on how to develop an automation suite having a self-maintaining automation mechanism and which would work for any customization and configuration.
KEY TAKEAWAYS:
Implement test automation for applications that are highly configurable and customizable
Generate automation scripts programmatically
Avoiding rework by:

Taking care of the UI changes automatically
Designing robust scripts

Enhancing ROI with:

Increasing automation script development productivity
Improving test coverage by including all customizations in the execution plan
Reducing defect leakages and overall maintenance cost
Thank you for the great response to this special webinar!
You can view the presentation and the webinar video here